Reference headphones remain must-haves for budding beatheads and insatiable audiophiles, as the industry standard clarity and sound quality is essential to hearing music as it was intended. Delivering headphones made for the studio yet affordable enough to be a home office addition, AKG continue their can dominance with the K612 Pro Reference Studio Headphones.
Using the same driver technology as the K601's, the K612's feature matched drivers with neodynmium magnets and Varimotion diaphragms, smoothening out frequency response (12 Hz to 39.5 kHz) and reducing transducer distortion to a minimum. With a wide depth of field, linear sound across the lows, mids, and highs, and an expanded soundstage from the open-back design, the K612's bring out the best in every track.
Not stopping with the sound, AKG also injected maximum comfort into these cans through a self-adjusting genuine leather headband, velour earpads, and an over-ear design that fits comfortably for hours. Though the organic sounding bass may be a drawback for the clubbiest among us, everyone else will love the way these look, sound, and feel. For world class quality and comfort at a reasonable rate, go no further than the K612 from AKG.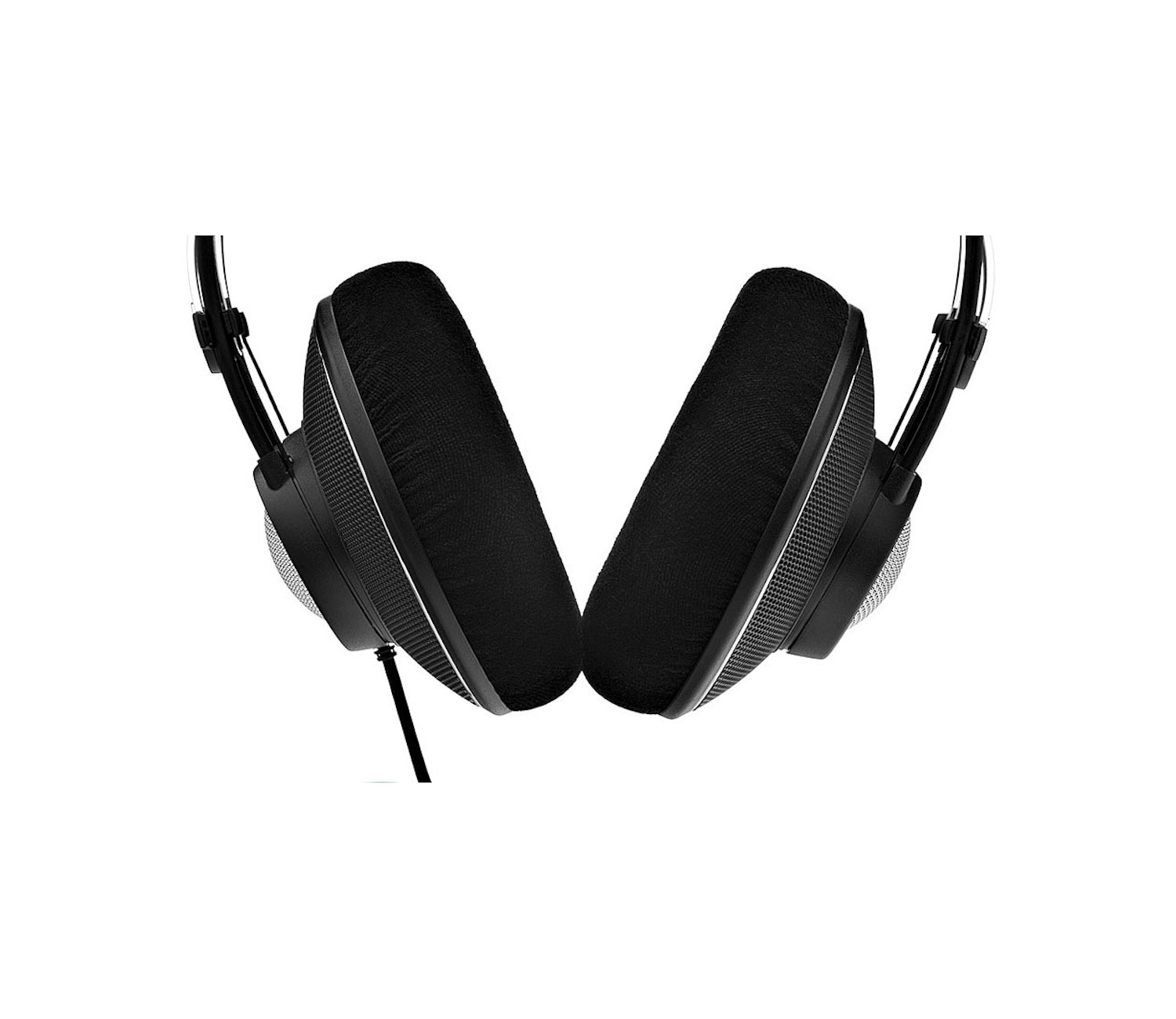 AKG
Open-back
Audio frequency bandwidth: 12 Hz - 39.5 kHz
Sensitivity: 101 dB SPL/V
Maximum input power: 200 mW
Rated impedance: 120 Ohms
1/8 in (3.5 mm) audio jack
8.4 oz (238 g)
9.8 ft (3 m) cable
1/4 in (6.3 mm) adapter
Domestic and international orders will be shipped by Massdrop.
Estimated shipping date: August 29, 2014
After the drop ends, check the discussion page for updates.