While there was a lot to love about the Beyerdynamic A1 Headphone Amplifier, you found yourself pining for slightly more precise audio, a more distinct design, an additional headphone output, and a built-in headphone stand. Answering all of your dreams in one streamlined device, the Beyerdynamic A2 Headphone Amplifier takes a great thing and makes it a must have.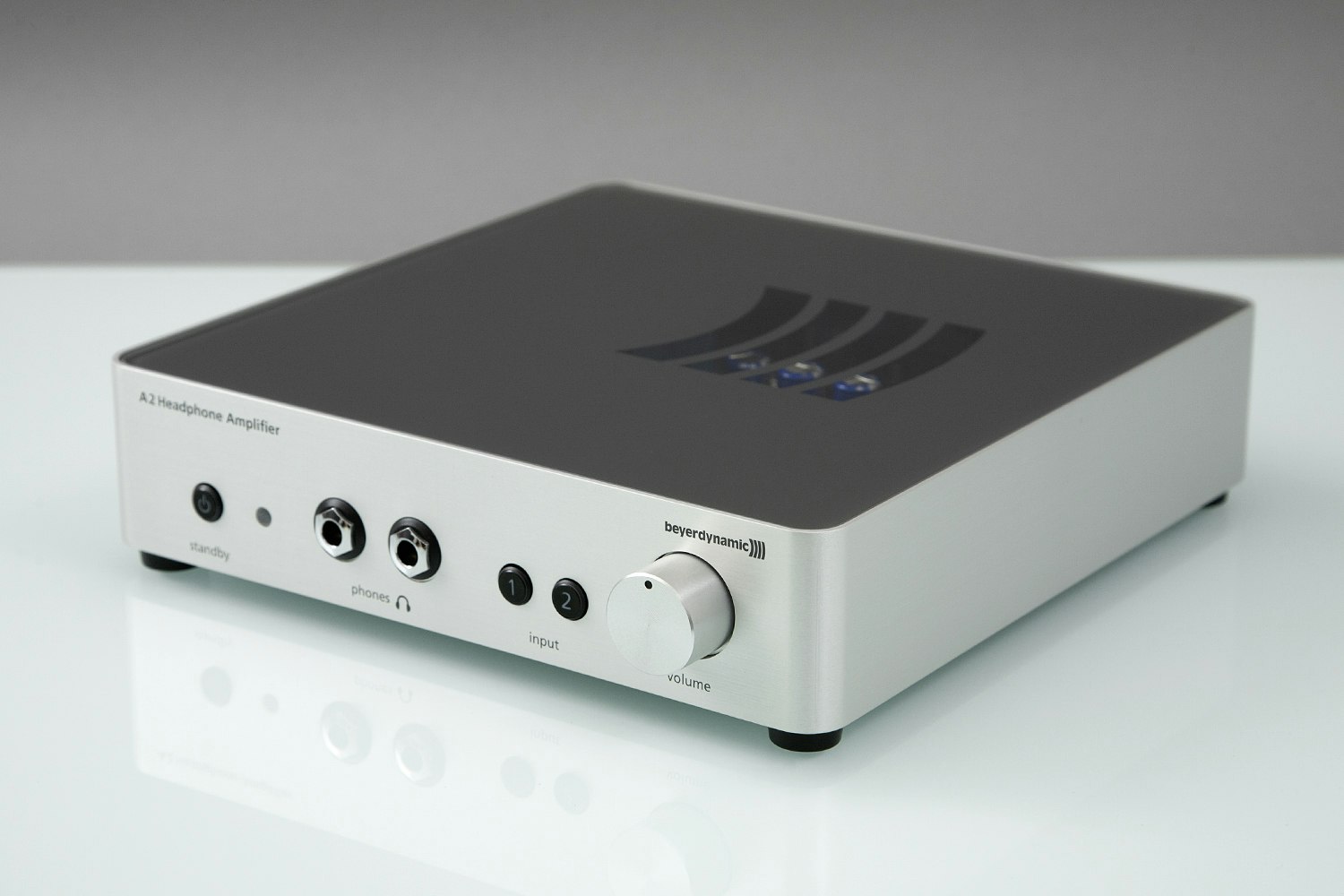 With high-grade internal components, fully discreet circuits, and an entirely isolated power supply, you get crisp, clean sound with no interference. Even the casing gets in the game, as the CNC milled aluminum housing blocks out any radio interference. All of those premium tweaks and additions make for static free sound capable of reaching frequencies far outside of human hearing, more than covering any tracks you can come up with.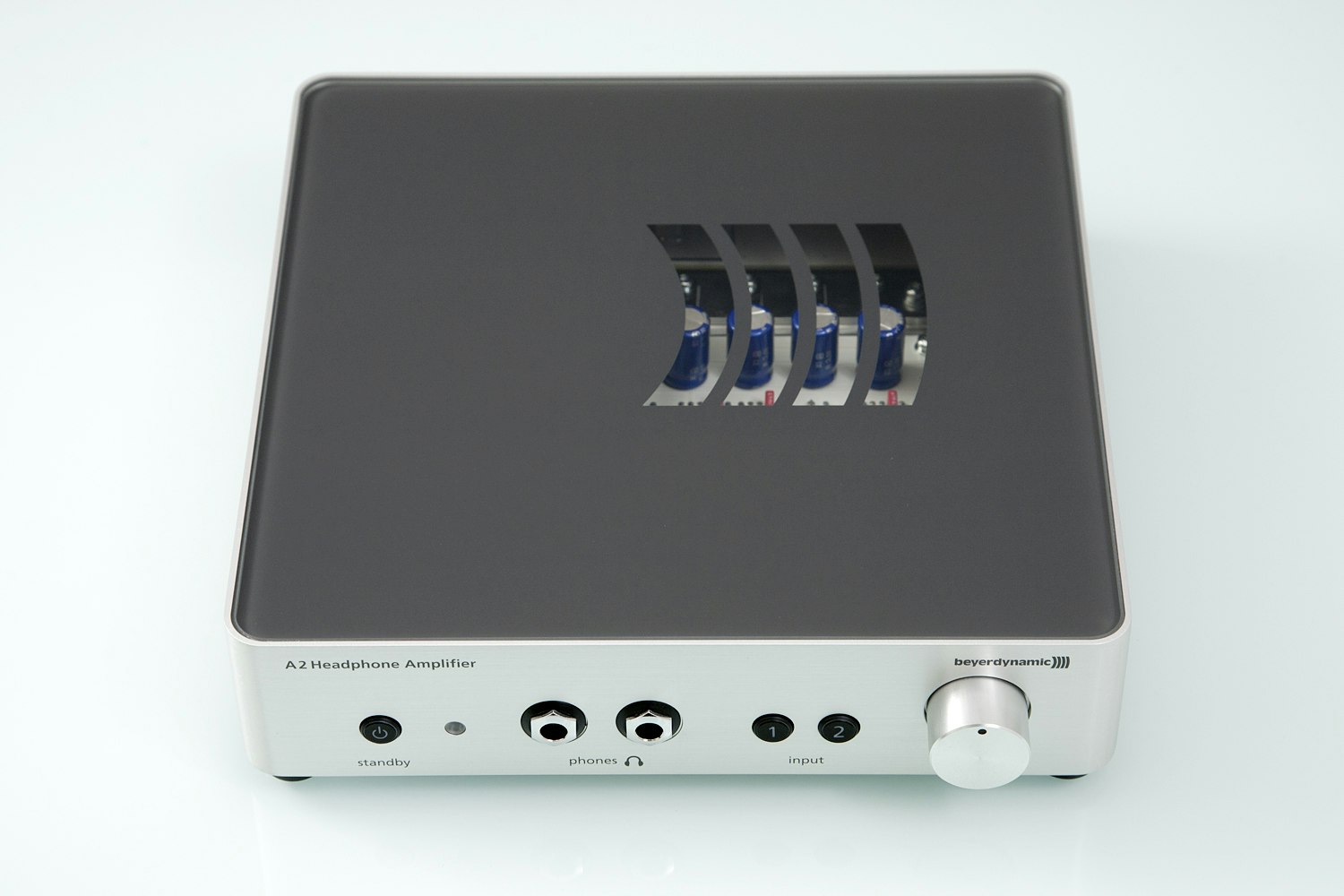 To match the A2 to your headphones, you can adjust the gain through three levels or alternate between 0 and 100 Ohm output impedance. Letting you and a friend listen at once or quickly switch between cans, there are two 1/4" headphone outputs on the front, as well as RCA inputs and outputs around back. No matter how you're listening, the A2 delivers clear, reference quality audio with sparkling highs, smooth mids, and punchy lows.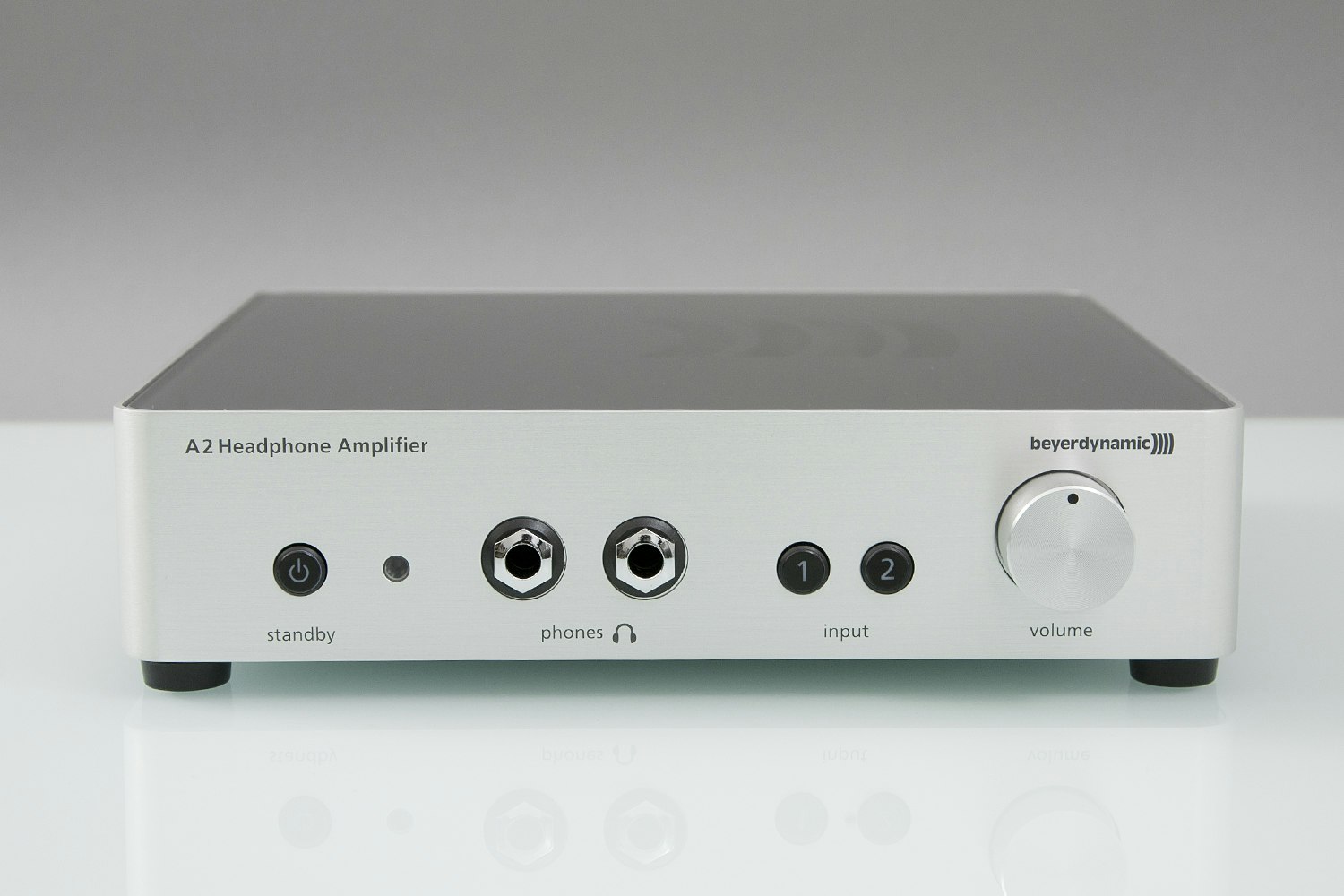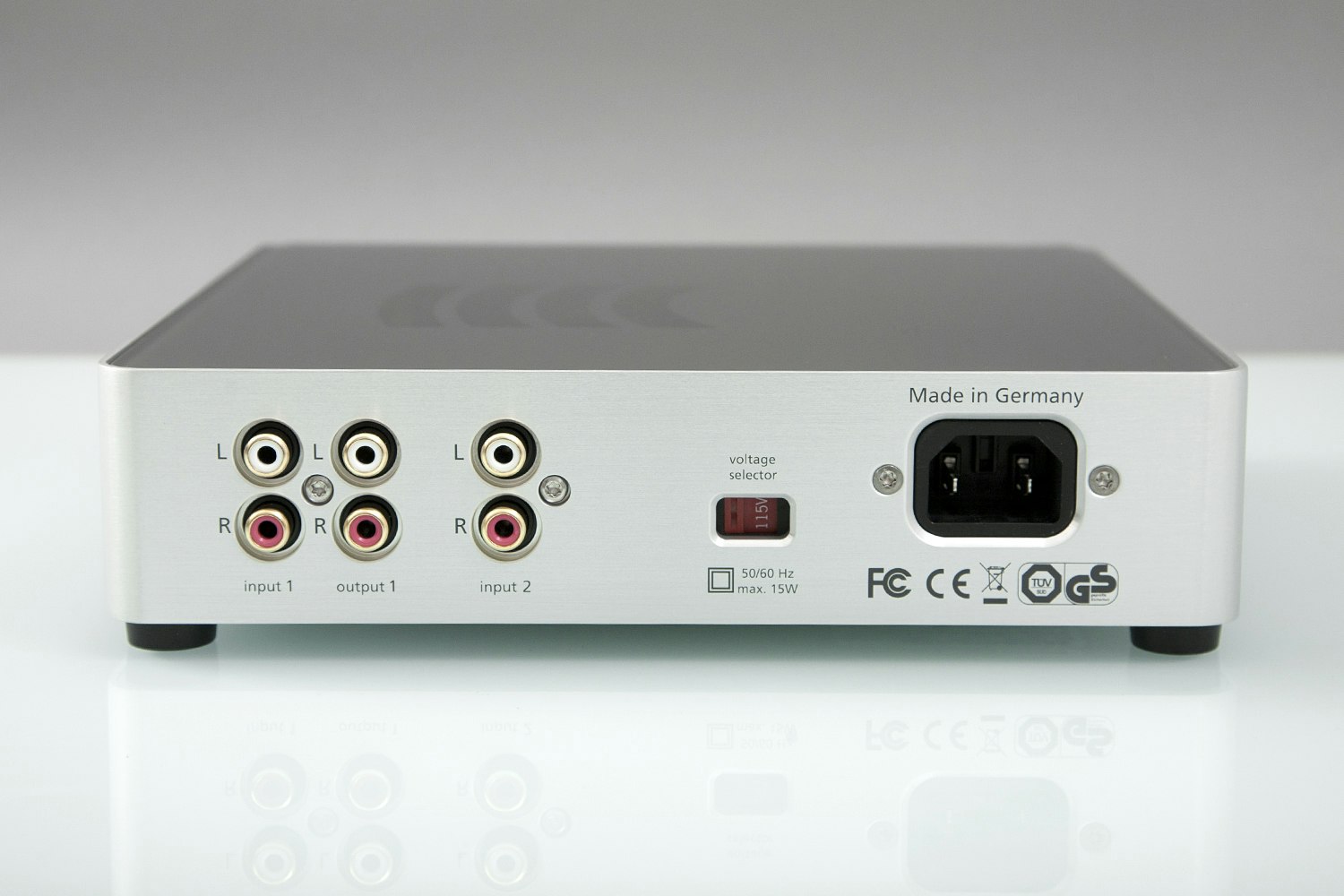 Beyerdynamic could have left it at that and still released a one-of-a-kind audiophile device, but they went one step further by adding a transparent glass panel to the top. With the illumination provided by four LEDs, you can peer into your Beyerdynamic A2 Headphone Amplifier and see all of the internal circuitry at work, giving you a permanent window into a whole new world of sound.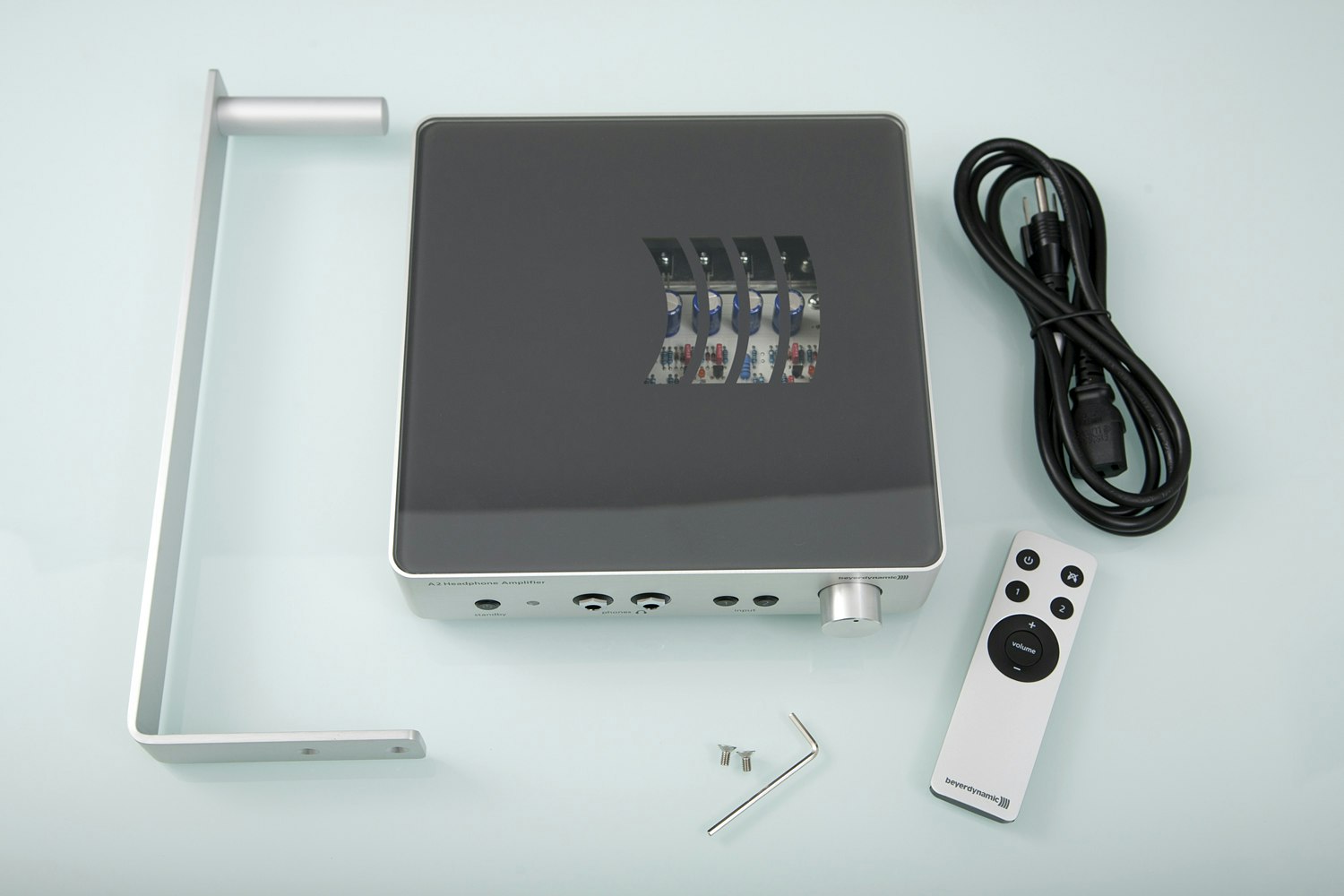 Beyerdynamic
Selectable gain (0 dB, -4 dB, +6 dB)
Selectable Output impedance (0 Ohms, 100 Ohms)
Voltage selector switch: 110-120 V or 220-240 V
CNC milled aluminum housing with sandblasted matte finish
Rounded housing edges
No visible joints
Anodized aluminum screws and rivets
Transparent charcoal glass panel
LED illuminated circuit board
2 x 1/4 in (6.3 mm) headphone jacks
2 pairs of analog gold-plated RCA inputs
1 pair of analog gold-plated RCA outputs
Frequency range: 1 Hz - 100 kHz
THD: 0.001% at 170 mW/250 Ohms
Unweighted signal-to-noise ratio: > 101 dB
Channel separation: 89 dB
8.50 x 9.25 x 2.17 in (216 x 235 x 55 mm)
78.66 oz (2230 g)
Aluminum headphone stand
Remote control
Power cable with North American plug
Domestic and international orders will be shipped by Massdrop.
Estimated shipping date: September 8, 2014.
After the drop ends, check the discussion page for updates.