The Beyerdynamic T1, with it's incredibly articulate and balanced sound, is easily one of the top headphones in the world. Winning everything from Red Dot Design awards to a five star Head-Fi gear rating, it's easy to see why so many of you have submitted the T1 to past polls and requested it via email. From the supple leather and suede headband to it's perfectly angled drivers and woven steel earcups, every criteria was considered and optimized when Beyerdynamic constructed the T1. Part of that optimization involved a paradigm shift in transducer design producing a driver whose magnetic flux density exceeds one Tesla. Essentially Beyerdynamic is run by German audio wizards and this is their best work.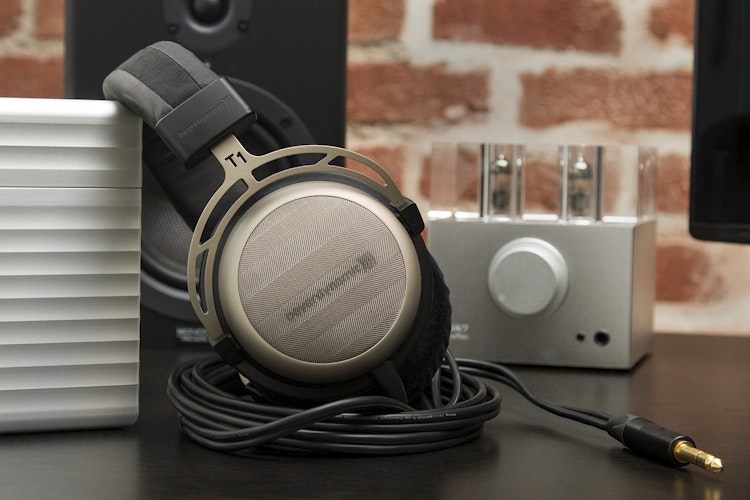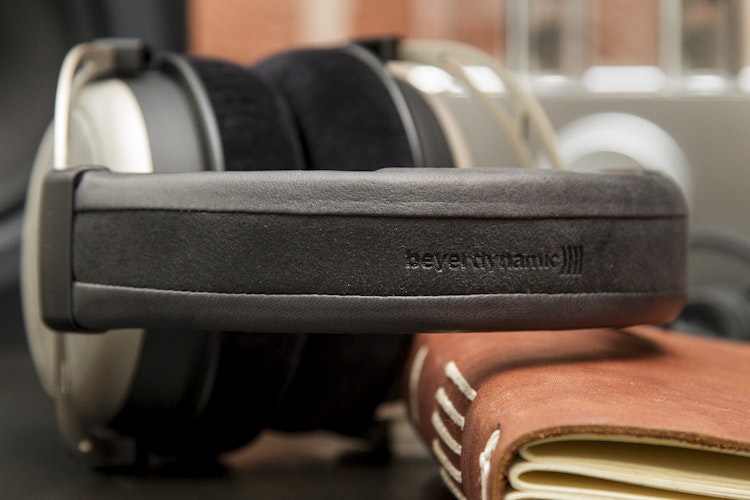 Ever notice kick drums during the first five seconds of "Back in Black"? Probably not, chances are you can only hear the muted guitar hits. That's because your headphones aren't engineered well enough to represent multiple frequencies at their correct volumes simultaneously. Listening on the T1 is like listening for the first time, all your music is full of new experiences. Not sure yet? Take a look at these reviews:
http://www.head-fi.org/products/beyerdynamic-tesla-t1
. One final note, these headphones come with a HEFTY 600ohm impedance so you'll need a serious amp to run them properly.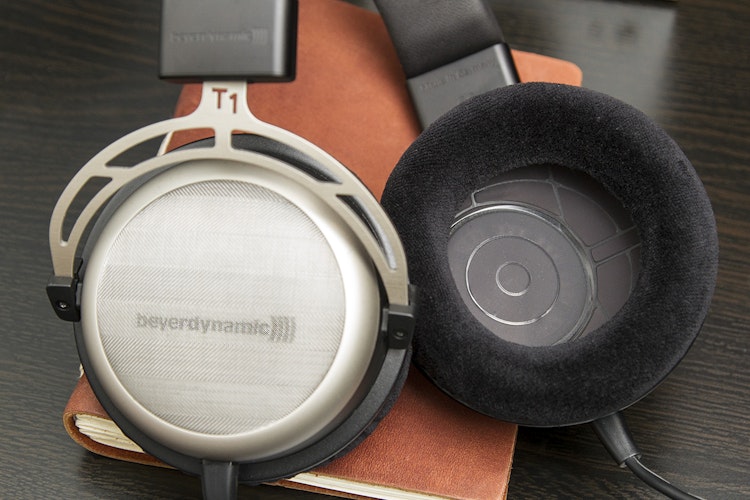 Handcrafted in Germany
Construction: Semi Open
Impedance: 600ohm
Cable Length: 10ft
Stereo Jack: Gold Plated Neutrik 1/4"
Weight: 350g
Domestic and international orders will be fulfilled by the vendor.
Estimated time until product ships: 5 business days after the drop end date.
Why can't I see the price?
Massdrop
helps you
buy as a group
to get the best prices on the things you want.
As a result, products we sell have a substantial discount which we are forbidden from displaying publicly. Keeping our site private allows us to negotiate more effectively with vendors on your behalf.