You've grown attached to the signature Beyerdynamic sound, but you're looking for a portable set of cans that doesn't require a headphone amp to achieve incredibly articulate and balanced audio. Taking the same Tesla driver as their renowned T1, Beyerdynamic tuned the driver to an impedance of 32 Ohms and surrounded it in a closed back enclosure that's ideal for portable use. The resulting headphones, the Beyerdynamic T5p Portable Headphones, more than live up to their heritage and have won everything from German design awards to five star Head-Fi gear ratings.
While most headphones aren't engineered well enough to represent all audio frequencies at their correct volumes, the T5p brings complete clarity and an expanded soundstage to your favorite tracks. You've probably heard "Back in Black" a million times, but until you try out the T5p, you may never notice the kick drums in the first five seconds. If you want to listen to your favorite songs again for the first time- straight out of your smart phone- you've just found the audiophile equivalent of a reset button.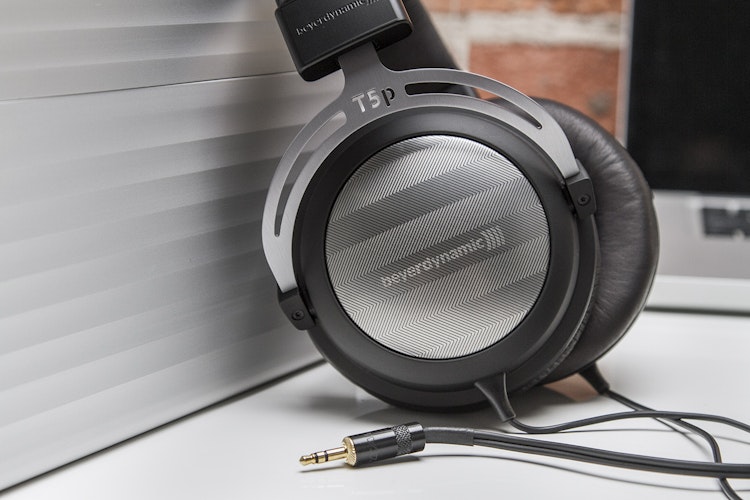 Geared towards portable use and comfortable enough to keep on at home, the T5p features supple leather earpads and a suede headband to keep you free from physical fatigue. Also featuring perfectly angled drivers, woven steel earcups, and a slim 3.28' foot cable that can be extended to 9.84' with the included attachment, the Beyerdynamic T5p Portable Headphones are some of the most versatile, high quality, and downright attractive cans we've had waltz through the door.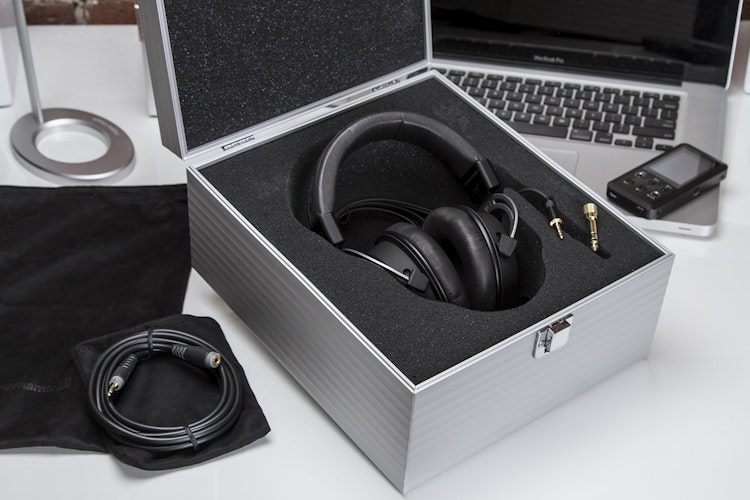 Beyerdynamic
Closed-back design
Impedance: 32 Ohms
Frequency response: 5 - 50,000 Hz
Nominal sound pressure level: 102 dB
Slim 3.28 ft (1 m) double-sided cable
1/8 in (3.5 mm) gold-plated mini stereo jack plug
5-year warranty
18.70 oz (530 g)
1/8 in (3.5 mm) to 1/4 in (6.3 mm) adapter
In-flight adapter
9.84 ft (3 m) extension cable
Transportation bag
Aluminum storage case
Domestic and international orders will be shipped by Massdrop
Estimated time until product ships: 10 business days after the drop end date.