If you ever wanted to build a development kit with the power of flight, now's your chance. An open source kit designed for flexible development and hacking, the Crazyflie Nano Quadcopter Kit 10-DOF w/ Radio comes with all the parts you need to construct your own aircraft weighing only 0.67 oz and measuring 3.54" motor to motor. To see the copter in action, scroll on down to embedded video just before the Specs section.

Note: This drop includes the 10 DOF version of the Crazyflie kit as well as a Crazyradio.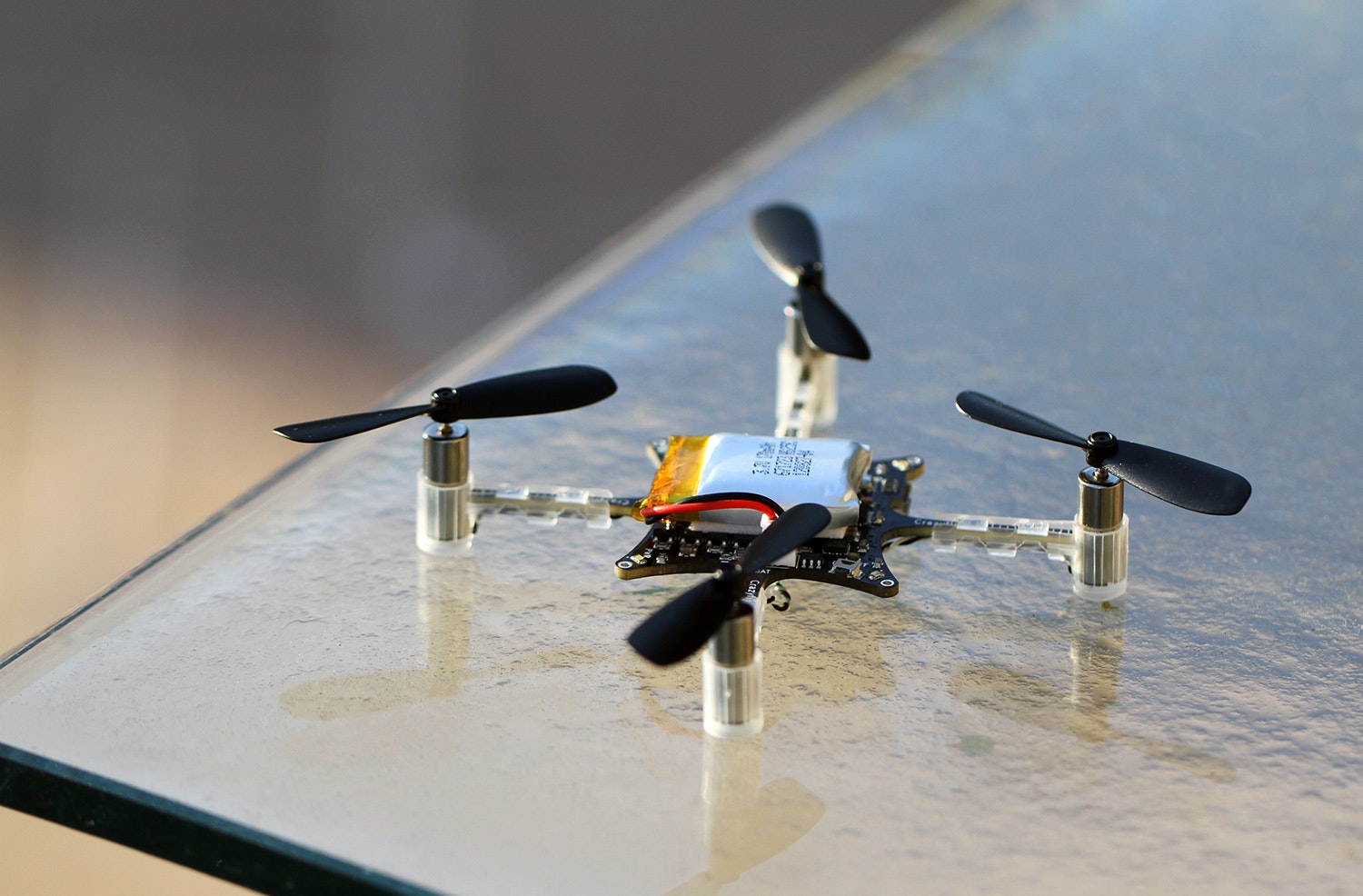 Small enough to fly inside and sturdy enough to carry a payload of up to 0.35 oz, the Quadcopter is a versatile device perfect for any need. The upgraded 10 DOF version integrates extra sensors for altitude and heading measurement, enabling you to introduce your own algorithms to control both variables. You can communicate with the Quadcopter via the Crazyradio 2.4 GHz USB radio dongle, connecting easily to your PC or any mobile device that supports USB Host or OTG. For Mac users, beta support is currently handled by the community.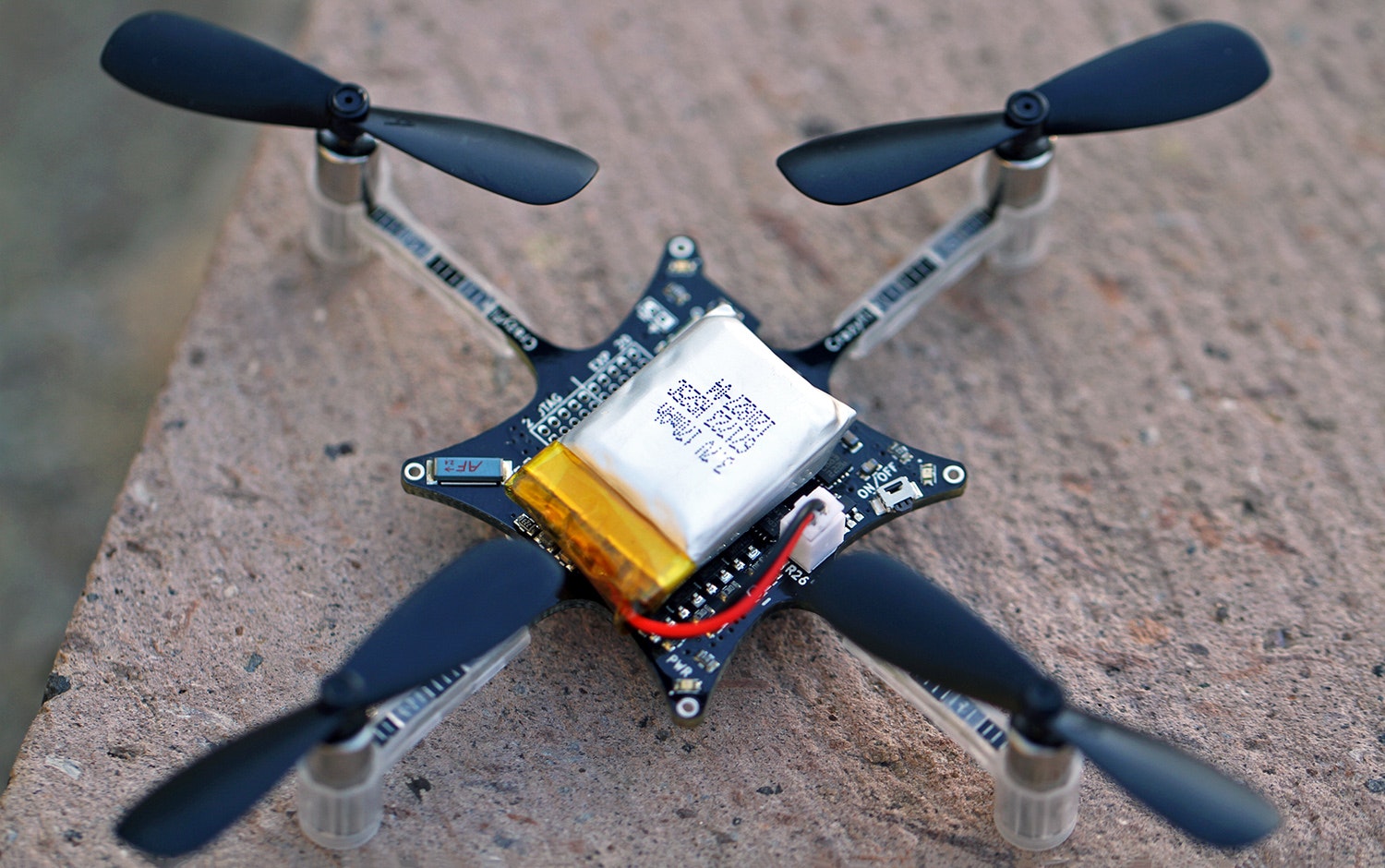 To construct the copter, all you need is a soldering iron, solder, a PC, a PC compatible joystick or controller, and a standard micro-USB cord for charging. As the platform is open source, complete schematics and source codes are available through the links in the Resources section below. The expansion header enables further platform and software development, letting you customize to your heart's content. Your Crazyflie Nano Quadcopter will come pre-programmed and can be wirelessly updated via a radio bootloader.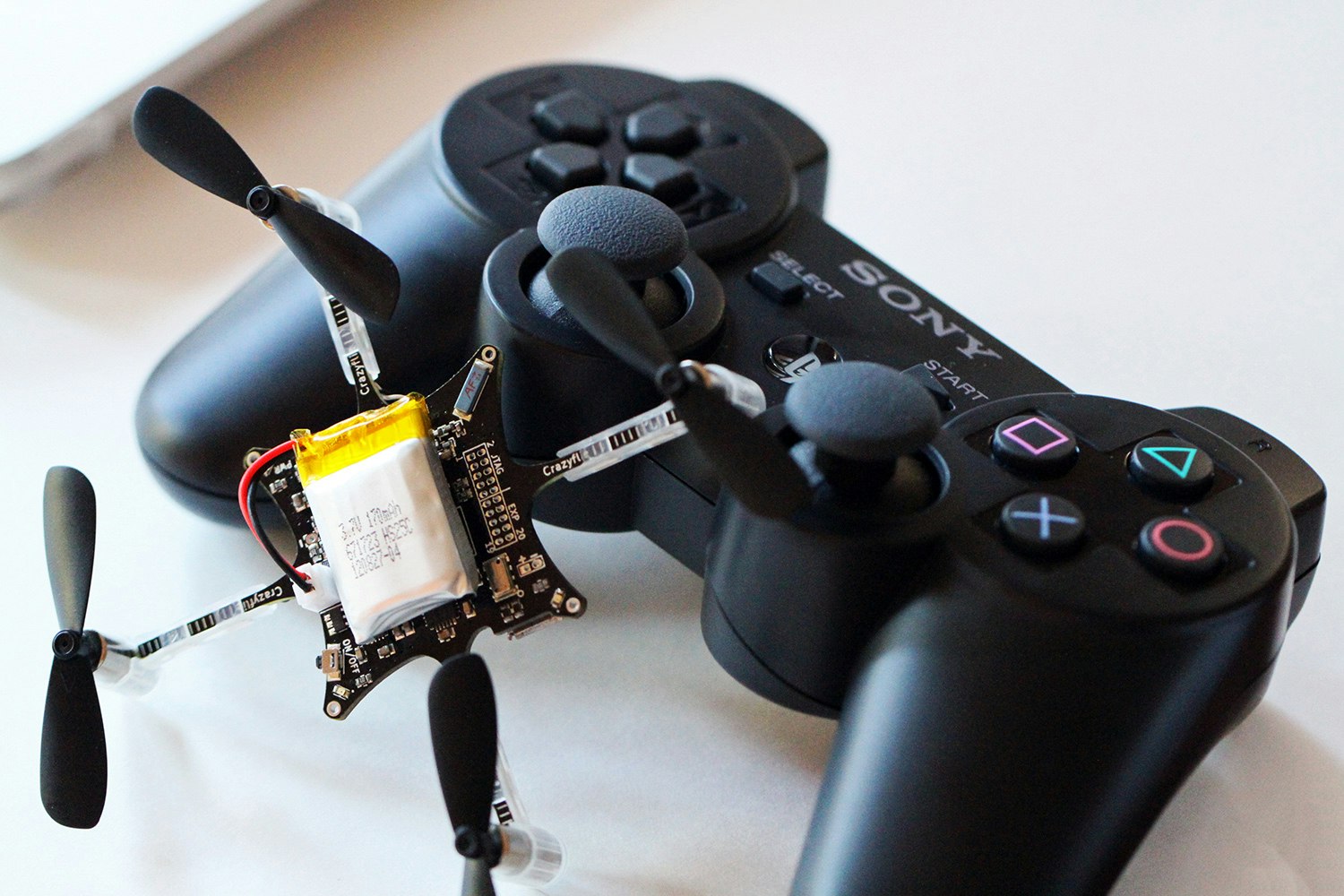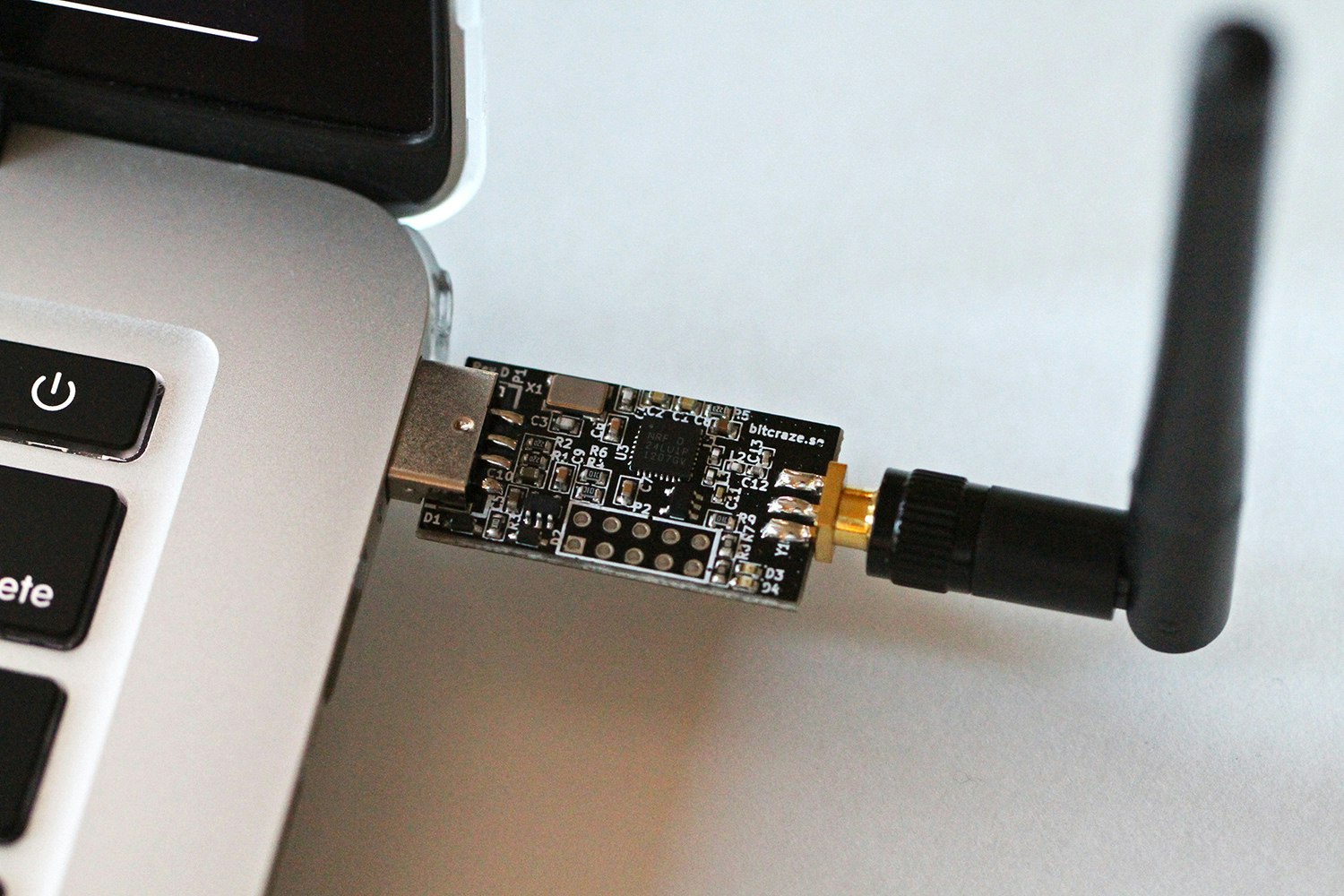 Crazyflie Nano Quadcopter Demo
Bitcraze

Crazyflie
Runs off standard 170 mAh Li-Po battery
Charges off micro-USB connector in ~20 minutes
Flight time: up to 7 minutes
On-board low-energy radio @ 1 mW based on the nRF24L01+ chip
Up to 262.47 ft (80 m) range with Crazyradio USB dongle
Radio bootloader for wireless update of firmware
32bit MCU: STM32F103CB @ 72 MHz (128 kb flash, 20 kb RAM)
3-axis high-performance MEMs gyros with 3-axis accelerometer (Invensense MPU-6050)
Expansion headed 2 x 10 pins, 0.05 in (1.27 mm) pitch including power, I2C/UART, SPI/ADC
Header also contains ARM Cortex 10-pin JTAG
4-layer low noise PCB design with separate voltage regulators for digital and analog supply
3.54 in (90 mm) motor to motor
0.67 oz (19 g)

Crazyradio
2.4 GHz radio communication
0 dBm output power (1 mW)
125 radio channels
2 Mbps, 1 Mbps, and 250 Kps communication data-rate
Sends and receives data packets up to 32 bytes
Automatically handles addresses and packet ACK
Hardware support for PPM input
Can be powered with up to 16 V via header
Tested up to ~262.47 ft (80 m) at 250 Kbps
Crazyflie control board
Crazyradio
Duck antenna 2 dBi
5 x motor mounts
5 x coreless DC motors
5 x CW propeller
5 x CCW propeller
LiPo battery
1 x 2*5 pins, 0.05 in (1.27 mm) pitch header
Domestic and international orders will be shipped by Massdrop.
Estimated shipping date: October 15, 2014.
After the drop ends, check the discussion page for updates.