Nothing can ruin a killer performance like the piercing sound of feedback from your loudspeaker system. Jam away without worry with the dbx PA2 Loudspeaker Management System, the perfect way to monitor your sound so that awkward interruptions don't happen.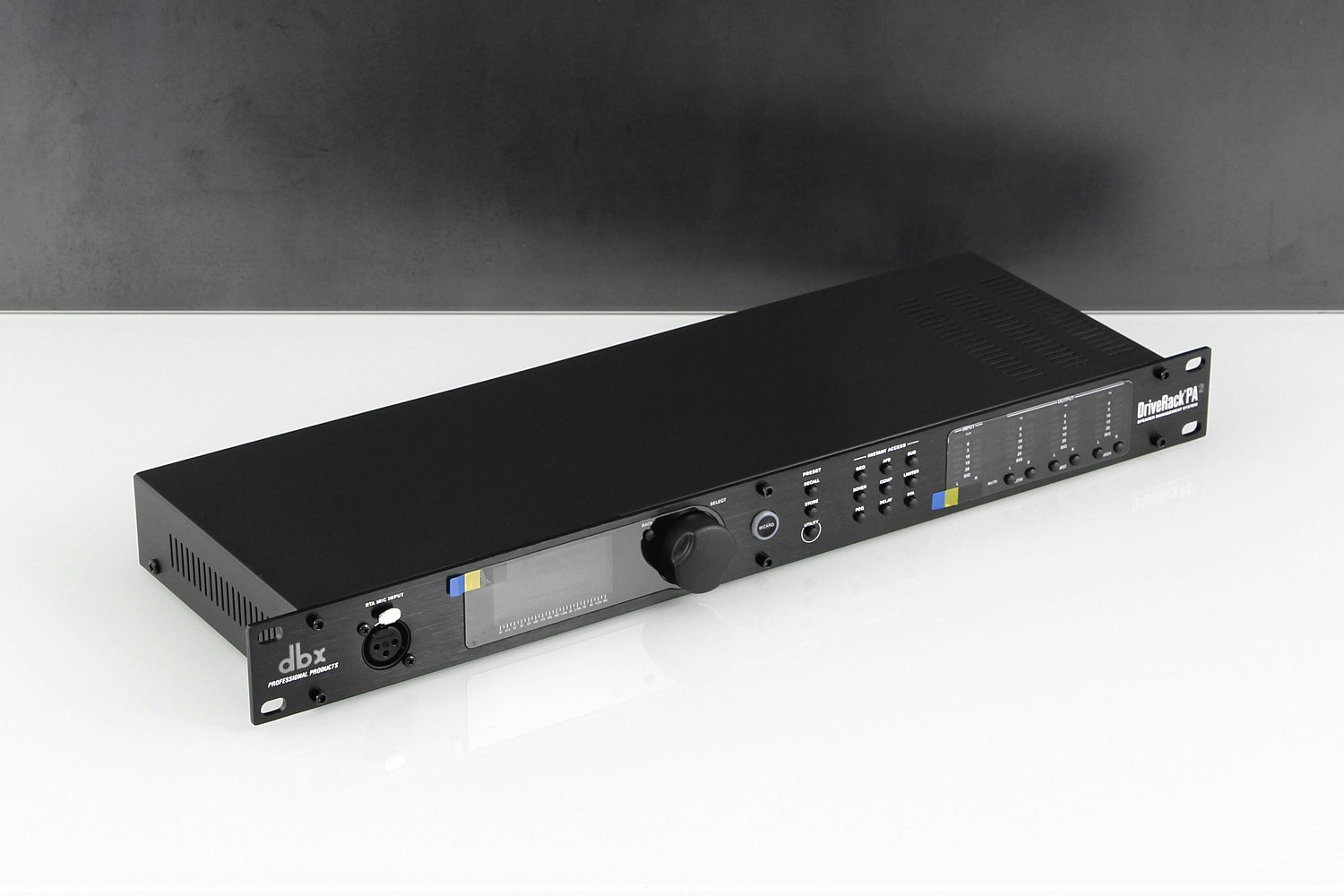 When it comes to your music, you want feedback from you family and friends, but not from your speaker system. Providing all the processing you need between your mixer and amps to optimize and protect your loudspeakers, the PA2 is equipped with dbx's latest advancements in proprietary AutoEQ and AFS algorithms, giving you extremely accurate, fast, and non-intrusive sound.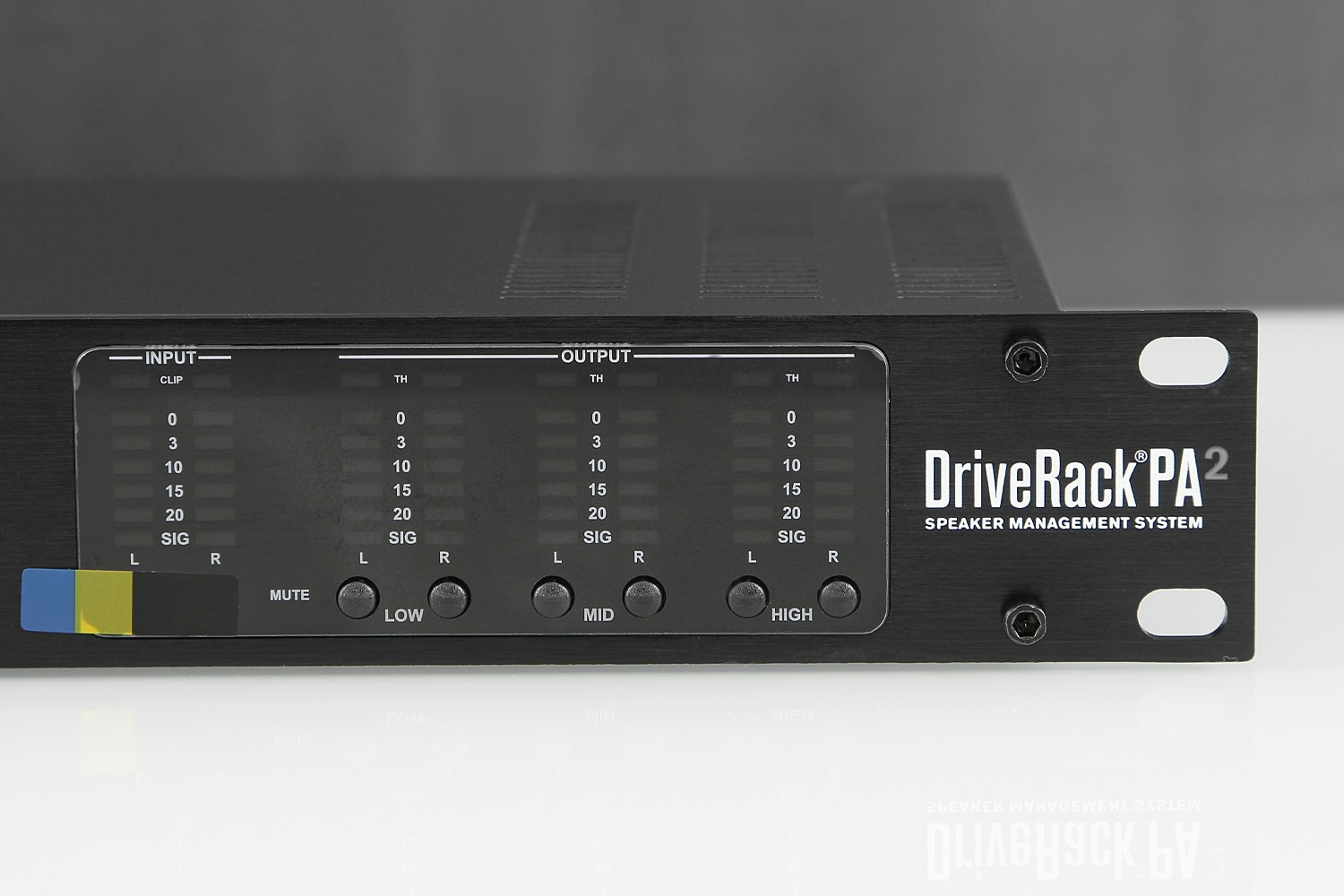 Updated dbx Wizard technology gives you the most out of your loudspeaker system. Letting you easily configure level balancing, AutoEQ, and Advanced Feedback Suppression, the PA2 gives you access to built-in and constantly updating speaker tunings from most major speaker manufacturers.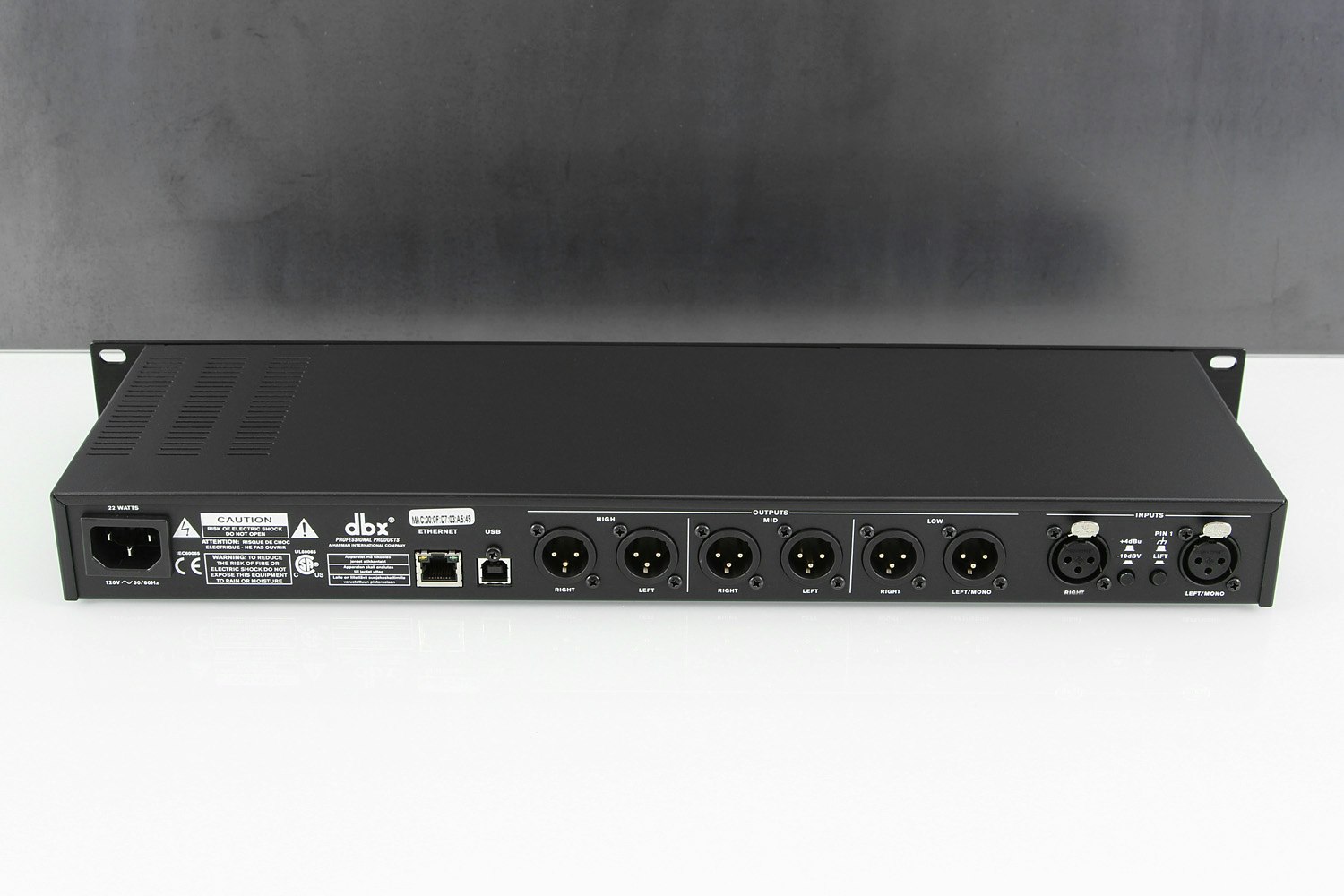 DBX
Two line inputs
RTA Mic input
Two female XLR line input connectors
Female XLR RTA Mic input connector
Input type: electronically balanced/RF filtered
Input impedance: > 50 kOhms
A/D converter: DBX type IV conversion system
CMRR: > 45 dB
Mic preamp phantom power: + 15 VDC (RTA)
Mic preamp EIN: < -117 dB, 22 Hz Ð 22 kHz, 150 Ohm (RTA)
Six line outputs
Output type: electronically balanced RF filtered
Output impedance: 120 Ohms
Max output: + 20 dBu
A/D dynamic range: 112 dB A-weighted, 110 dB unweighted
Input delay length: 100 ms
Alignment delay: 10 ms per channel (60 ms total)
Sample rate: 48 kHz
Dynamic range: >110 dB A-weighted, >107dB unweighted
THD + noise: 0.003% typical at +4dBu, 1kHz, 0dB input gain
Frequency response: 20Hz - 20kHz, +/- 0.5dB
Interchannel crosstalk: < -110 dB, -120dB typical (input-to-output: < -100 dB)
Operating voltage: 100-120VAC 50/60 Hz - EU: 220-240 VAC 50/60 Hz
Power consumption: 22 W
D/A dynamic range: 112 dB A-weighted, 110dB unweighted
1.75 x 5.75 x 19 in (4.4 x 14.6 x 48.26)
5.25 lbs (2.4 kg)
Domestic and international orders will be shipped by Massdrop.
Estimated shipping date: November 19, 2014.
After the drop ends, check the discussion page for updates.