Those ear buds you've been rocking sound great, but they never fit just right. Whether by malice or misplaced design, they always seem to slip out mid-jog or rub against your inner ear for a constant series of abrasions. Solving the comfort issues with a seal and preserving the sound you love, the Decibullz Custom Earphone Molds turn any buds into lifelong friends.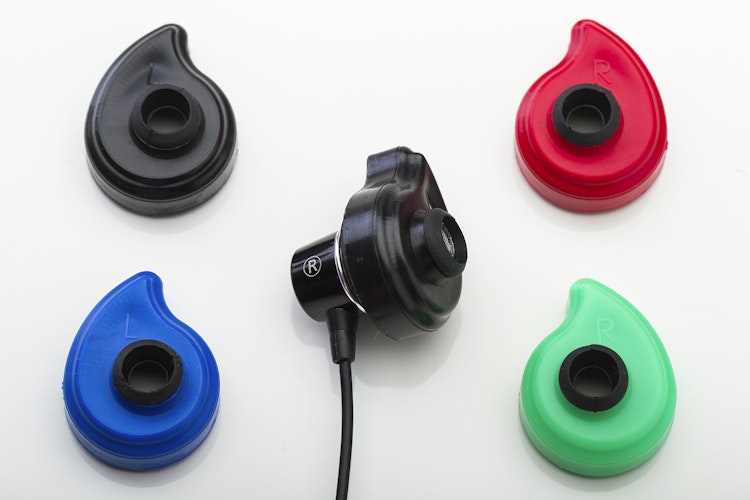 The process itself is simple, but the results are nothing short of extraordinary. Just heat up the two molds in the microwave, attach them to the ends of your earphones, and slip the setup into your ears to let molding take hold. As the pliable material forms exactly to whatever shape your ear takes, you can be certain of a tight seal, comfortable fit, and enhanced sonic performance.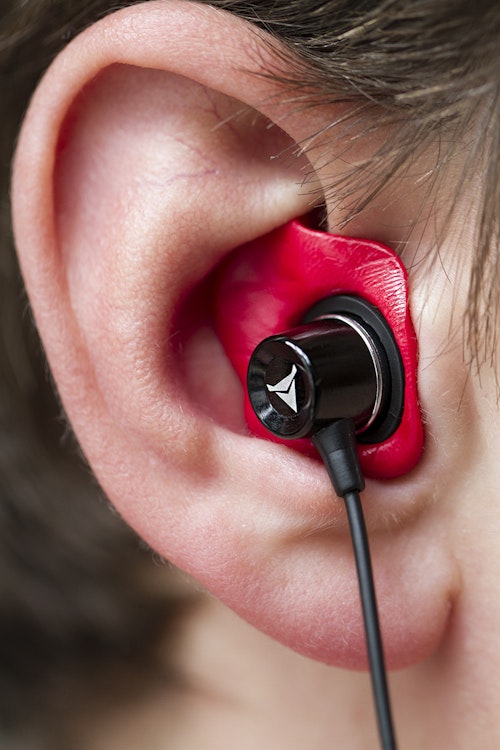 If you happen to mess up the first mold, you can always heat them back up and give it another go. Of course, all that flexibility will melt under direct sunlight, so don't leave your earphones on the dashboard or out on the picnic table. Perfect for an extended workout, vigorous headbanging, or just upgrading the default headphones from your new device, Decibullz Custom Earphone Molds make any bud better with a zap, snap, and shape.
Each bundle contains 4 molds, specifically two pairs.
Thermoplastic is safe for skin contact, watch the video for instructions
Colors include: Red, Green, Black, and Blue
Model Number BZ200 or BZ100
Domestic and international orders will be shipped by Massdrop.
Estimated time until product ships: 10 business days after the drop end date. p>