Suggested by JoeLoony in the poll: Magic the Gathering-Dragon Maze Booster Box Buy
Get an Additional 18 Packs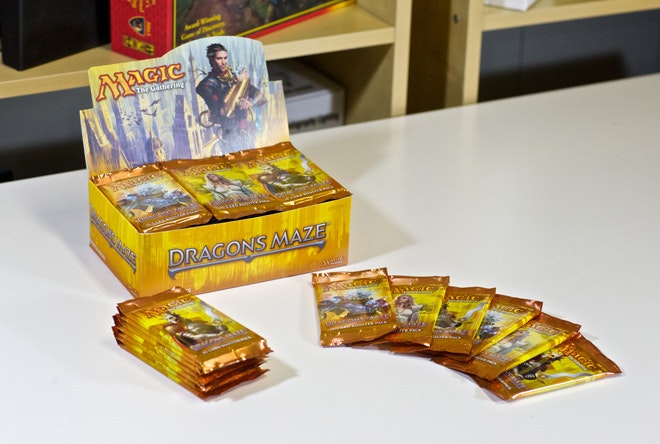 New feature: Use the "Boost my Box" checkout option and we'll throw in an additional 18 packs of Dragon's Maze for only $43! We fill in the extra space of your flat-rate mailer with the packs so there's no additional shipping charges. Loose packs come straight out of the box and into the mailer, they are not mapped or tampered with.
This is only valid for domestic shipments since international shipping rates are done by weight - International orders with the boost my box selected will have their add-on portion of their order cancelled at time of fulfillment.

The cards will ship approximately 4-8 business days after the drop ends. International orders will take approximately 2-6 weeks longer than domestic orders to clear customs and reach their destinations.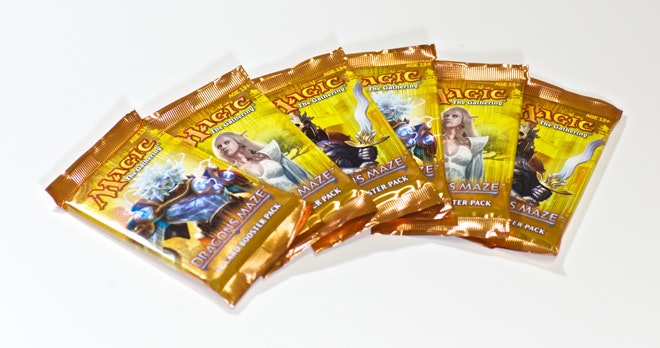 This group buy is no longer available! We can remind you when the group buys is back on:
Request
398 users requested this product
---