This is the iKon OSS Double Edge Razor, an innovative solid stainless steel shaving tool that's built to last.
The iKon OSS features a dual head design with a closed comb style on one side and the open comb style on the other. Open comb razors are best for thicker beards and stubble while closed combs are best for light stubble and finishing details. Having both on one razor means you can use the open comb for your first pass and the closed comb for the finer work.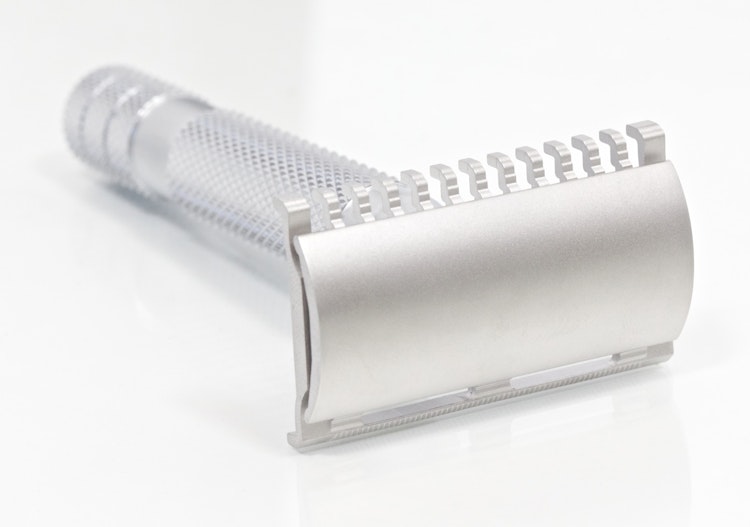 Every iKon Razor is hand made in the USA using milling machines and an industrial lathe. Each razor is hewn from a single stainless steel billet with the handle turned from a piece of 316L bar. iKon was founded out of a desire to make the best shaving razors in the world and they're doing a pretty exceptional job so far.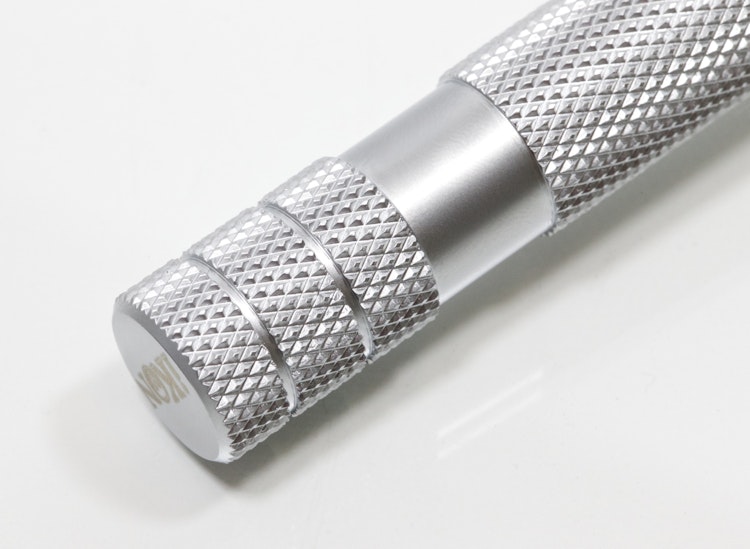 Every piece of this razor is hewn from solid Stainless Steel so in ten years it'll still look brand new.
The open comb side is ideal for the first pass when your beard is the thickest.
Use the closed comb side for later passes and precision cuts toward the end of your shave.
The bulldog handle features precision knurling from top to bottom to ensure a secure grip.
The OSS features an attractive, nearly indestructible, matte finish.
This razor is perfectly balanced one third down the grip so it sits naturally in your hand.
Domestic and international orders will be shipped through the Massdrop fulfillment center. Estimated time until product leaves the fulfillment center: 7 business days.