The Incredibowl i420 is an award winning smoking system with a compact design, indestructible materials, and the capacity for quite a lot of smoke. This chillum is specifically made to endure being dropped, while still delivering an excellent smoking experience. If you want a small, unbreakable, and award winning pipe, this is for you.
The Cost of Doing Business
Cleaning tobacco accessories can be a pain. You can't take them apart (generally speaking), you need to buy all kinds of supplies, and dedicate a significant amount of your day. With the Incredibowl, just take it apart, toss the tube in soapy water, and toss the Incredibowl itself in some rubbing alcohol over night. Come back the next morning and all the nasty tobacco residue is gone. Finally, if a part breaks, you don't have to throw it away, just contact Incredibowl Industries and they'll sell you replacement parts at a very reasonable price.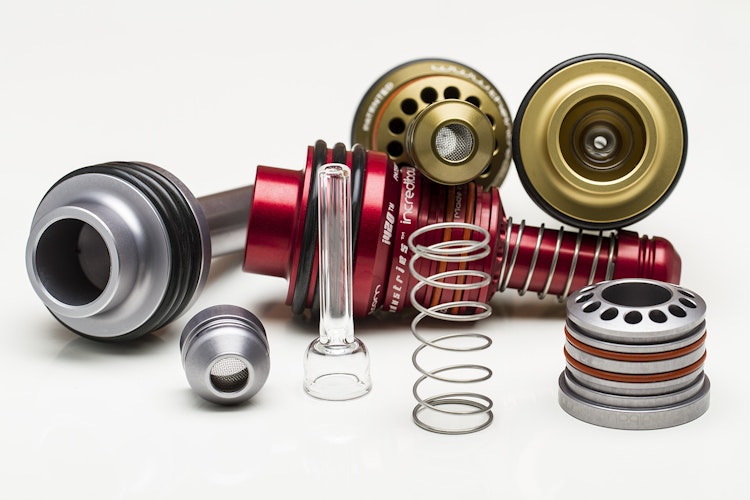 For the People with Big Lungs
If you have the lung capacity of Michael Phelps, consider adding on the Expansion Chambers that comes in XL (10 inches) for $20 more or the XXL (22 inches) for $40 more during the checkout process. They are made from the same shatterproof polycarbonate as the standard i420 chamber, and covered under Incredibowl's standard lifetime warranty. Choose between Gold, Silver, Red, Olive, and Gunmetal as well.
Color Options: Gold, Silver, Red, Olive, and Gunmetal
Assembled in the USA
High quality, durable construction
Innovative smoke-cooling technology
Accessories included
Domestic and international orders will be shipped by Massdrop
Estimated time until product ships: 10 business days after the drop end date.
2 days left
$104.99
+ $6.38 shipping to
34% off
MSRP $160.00
Join Now
or
Commit to join at $84.99
help
By committing to join, you are guaranteed a spot in the group buy when the lowest drop price of $84.99 is reached. You will not be charged unless the lowest drop price is reached.
---