Wish you could take the sound of your desktop tube amp on the road with you? Now you can, with the Lear FSM-02V2 Headphone Amp, an audiophile essential to make your ears feel right at home.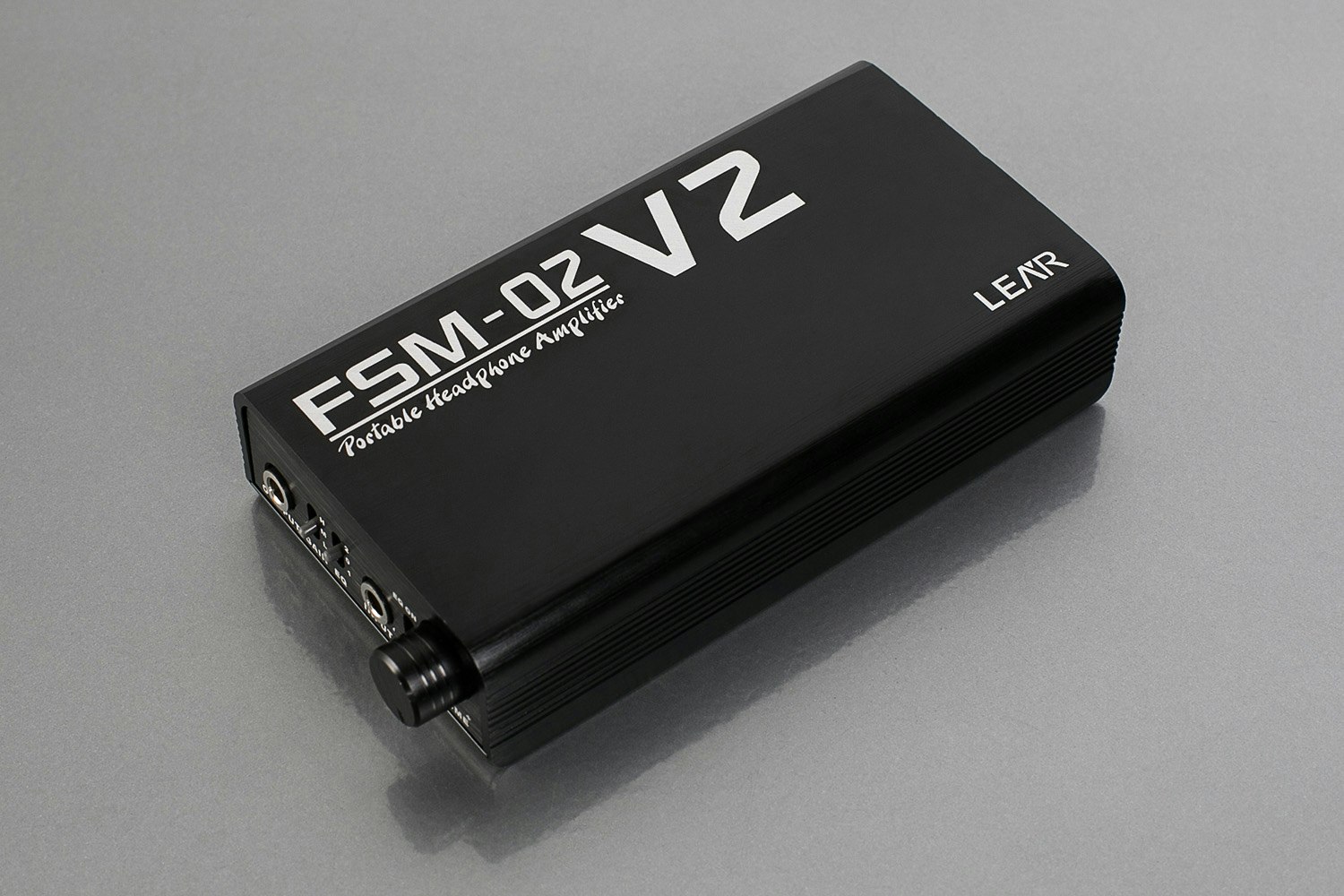 Featuring a wide soundstage, the amp boasts two different outputs, one for achieving neutrality and a crystal clear sound, and a Class A output that can be turned on or off for that warm, tube amp-like sound. For a few bonus features, the back panel of the FSM-02V2 holds an EQ switch, giving you full control over the bass and treble, and a three-level gain setting to match whatever headphones you choose.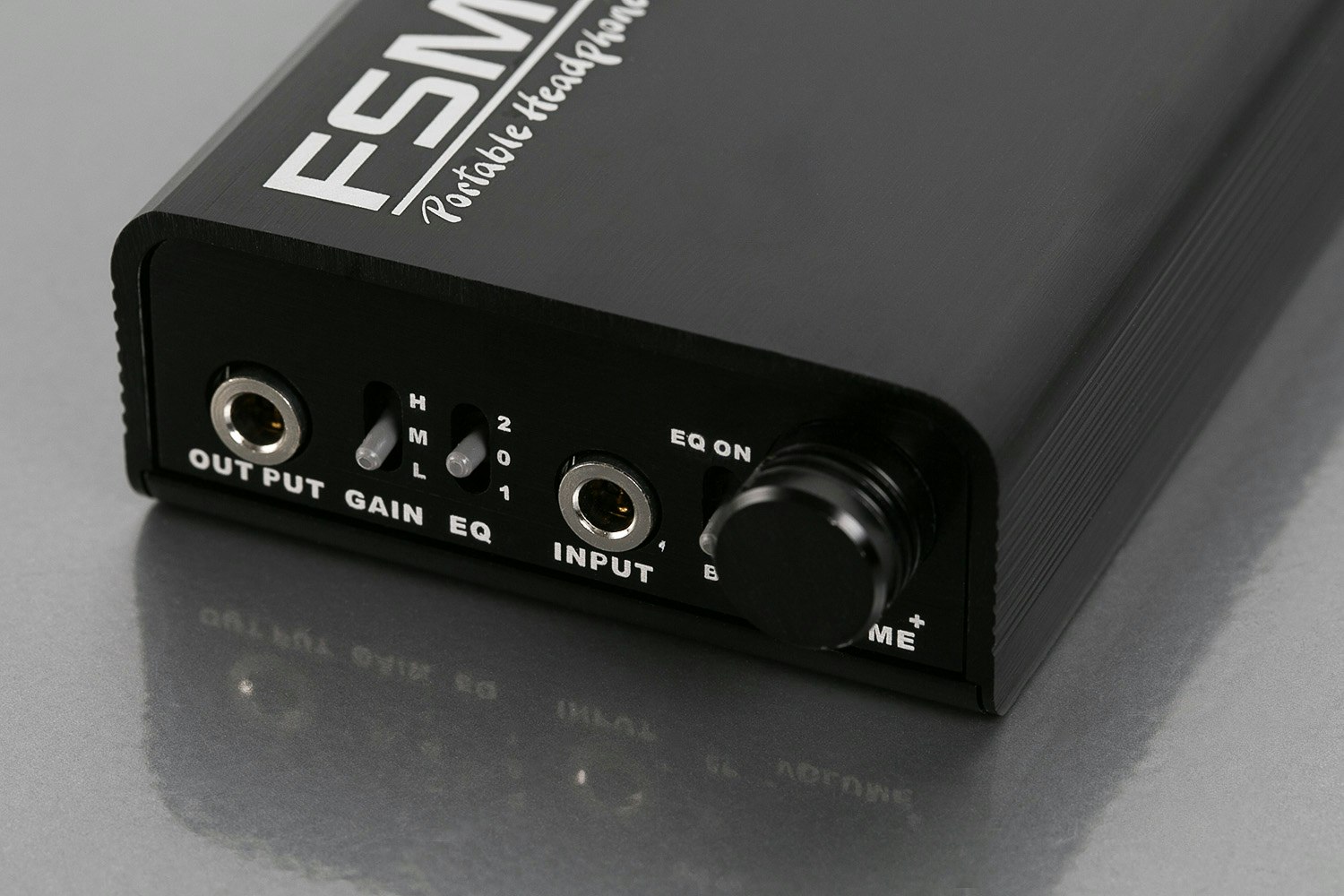 The sleek and durable metal casing houses the right amount of power to drive headphones with anywhere from 8 to 600 Ohms impedance. Built with the option to swap out different op- amps and a 3000mAh Li-poly rechargeable battery, the FSM-02V2 has the ability to charge via standard USB or a DC 5 V USB adapter.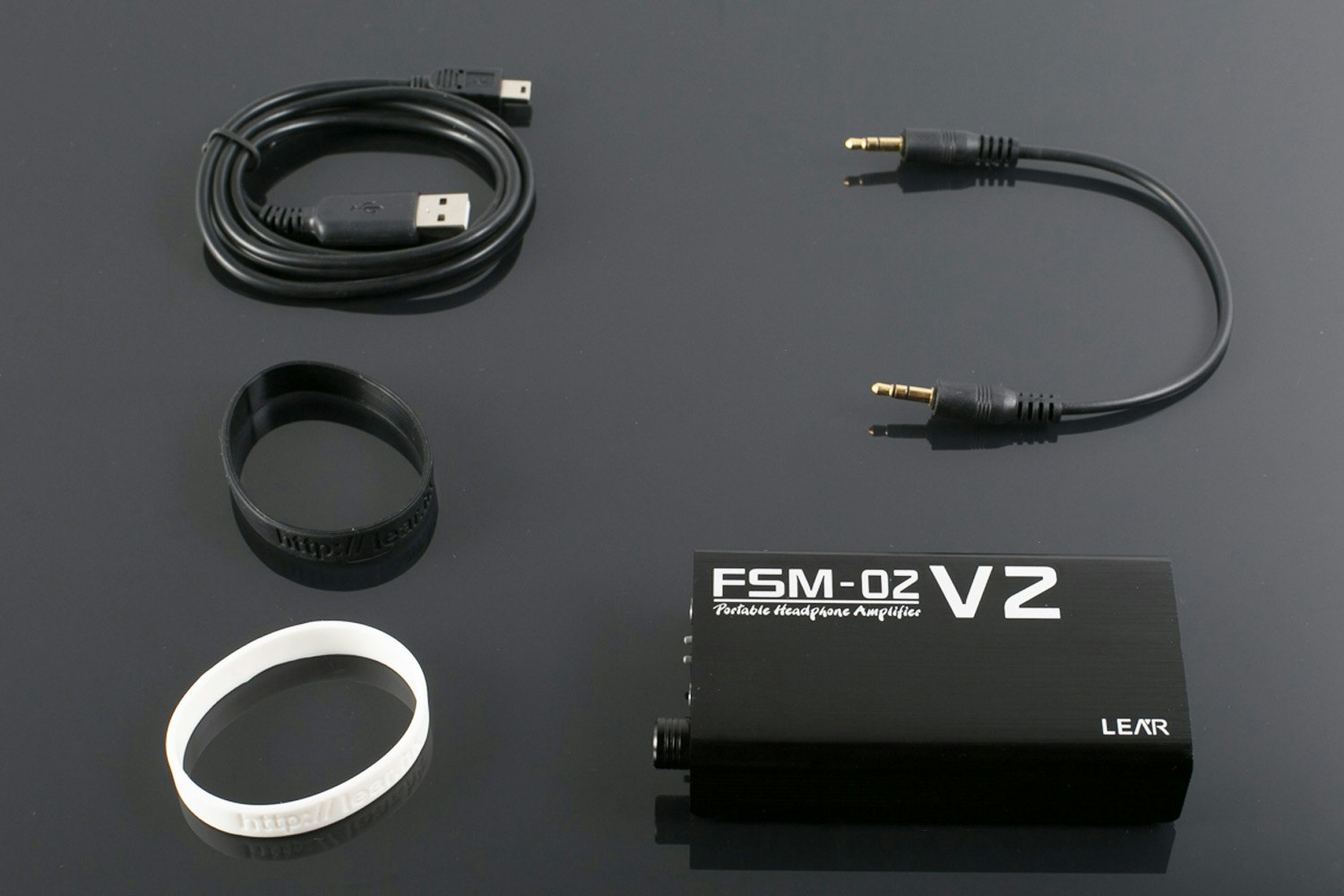 LEAR
Frequency response: 4Hz ~ 100 kHz (20 Hz ~ 20 kHz, EQ = Flat +-0.002 dB)
≦ 0.001% THD + N 16 mW @ 15 Ohms (OPA2227 L GAIN)
≦ 0.001% THD + N 25 mW @ 300 Ohms (OPA2227 L GAIN)
≦ 0.001% THD + N 14 mW @ 600 Ohms (OPA2227 L GAIN)
S / N ratio: ≧ 100 dB A-Weighted
Noise level: ≦ 100 nV RMS @ L Gain A-weighted
THD + N distortion: 0.00001% @ 1 kHz @ 1 V RMS (L GAIN, no Load)
IMD distortion: 0.0001% CCIF; 0.001% SMPTE 100 @ 1 V RMS (L GAIN, no Load)
Output impedance: ≦ 0.04 Ohms
Crosstalk: ≧ 90 dB (no Load @ 10 kHz) ≧ 62 dB (@ 15 Ohm Load @ 10kHz)
Charging time: about 5 hours (DC 5V, 500 mA)
Charging: DC 5 ~ 5.5 V (MAX)
EXT power: DC 9 ~ 18 V (MAX)
Independent output MOSFET Class-A and replaceable op amp design.
Hardware EQ with three settings: high EQ, low EQ, hardware ByPass (skip EQ)
Three gain settings
Built-in 3000mAh USB rechargeable lithium battery
Supports external power supply from 5 - 18 V DC
2.2 x 4 x 1 in (57 x 105 x 24 mm)
USB cable
Silicon ring
2 extra screws
User manual