Straight from the creator of the Colorfly C4 comes the Luxury & Precision LP5 Music Player, a portable audio solution capable of making your lossless files truly shine. Available in two different versions with different internals and approaches to presentation, both the Silver and Gold LP5 bring true 32-bit sound supported by a host of high quality components.

Note: At check-out, you can select either Silver or Gold (+$250). For more information on the differences in each, scroll down to the Specs section below.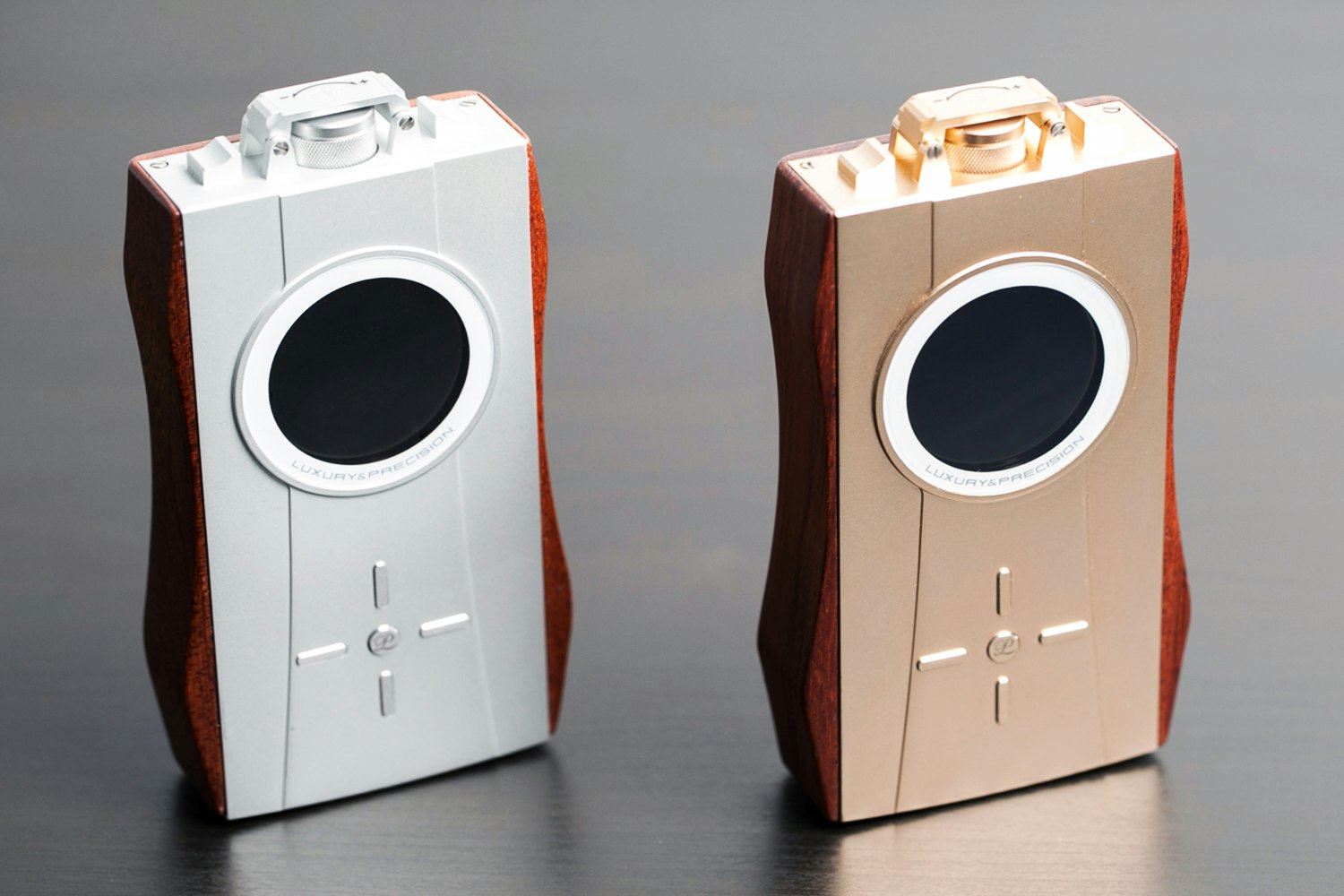 No matter which model you choose, the LP5 comes loaded with an AK4414 DAC chip, a low resistance chipset, an ALPS volume potentiometer, and a 6-layer gold PCB, ensuring great sound no matter the genre or conditions. Bringing as much detail to the style as the sound, the LP5 has an immediately distinctive wood and aluminum case with a circular LCD for easy navigation. If you want an audio player that resembles a futuristic flask, you've just found your new best friend.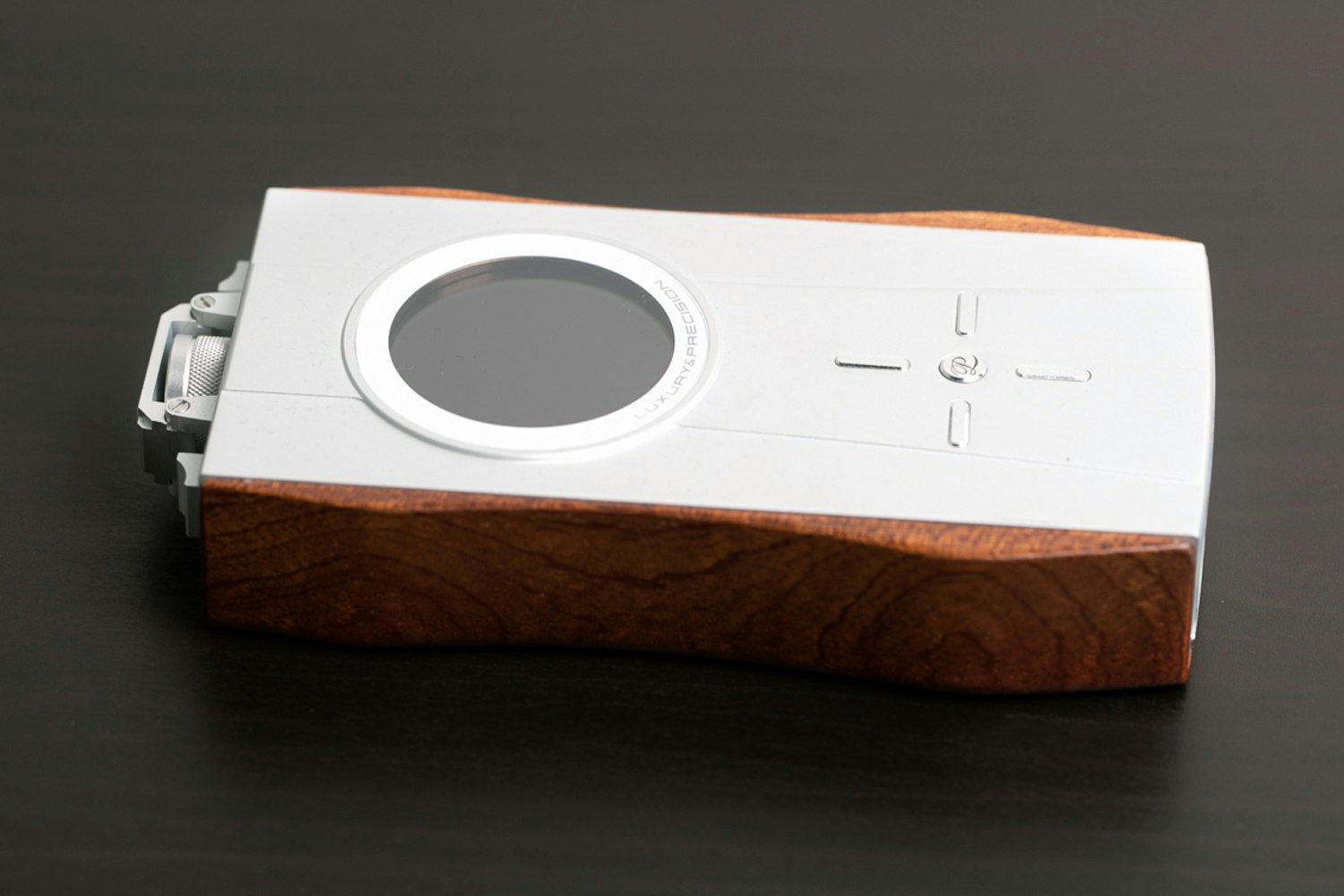 While either the Silver or the Gold LP5 will work wonders with your music, the Gold is slightly better for detail-rich classical music and the silver better matches EDM and other modern music. Both versions deliver clear, highly detailed presentations with an expansive soundstage and enough extension to cater to the entire range without a worry, making the Luxury & Precision LP5 Music Player an excellent companion for any audiophile.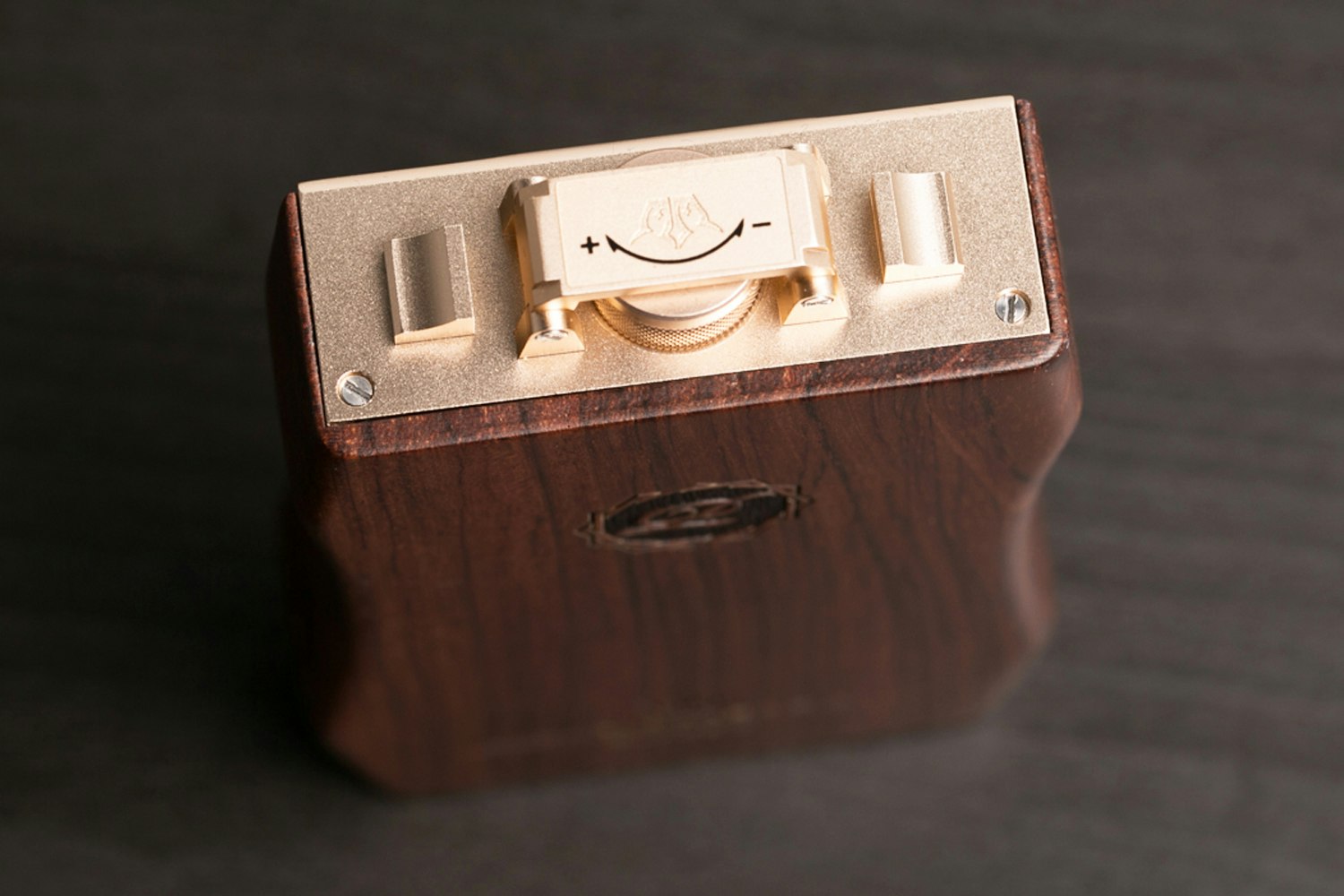 Luxury & Precision
AK4414 DAC chip
Supports up to 32-bit, 192 kHz playback
ADI ADP1614 low resistance chipset
ALPS volume potentiometer
6-layer 3U Immersion Gold PCB
1812 A single crown amp chip
Digital Murata X7R MLCC
Pure brass electromagnetic shield
Multiple selectable languages
Aluminum-lithium alloy shell
THD: 0.0015% @ 32 Ohms

Gold
Champagne and rosewood case
64 GB capacity
High frequency part Polythioether SMD film capacitors
Ultra low phase noise XO < 160 dB, 0.3 picosecond jitter
Alloy inductors 4.7 UF 4040
18120 double crown op-amp

Silver
Silver and red shadow wood case
32 GB capacity
High frequency part Murata C0G MLCC
1.5 picoseconds TCXO
Taiyo Yuden fully enclosed inductors 4.7 UH 4040
18120 single crown op-amp
USB cable
1/8 in (3.5 mm) to 1/4 in (6.3 mm)