When you plunk down a paycheck or two on a high grade DAC, you want it to work with a variety of inputs, an assortment of genres, and all types of files. Audio aside, you want your DAC housed in a durable casing with easy to read controls, a satisfying heft, and a polished finish. Bringing you a boat load of function protected by a simply classy casing, the Matrix X-SABRE DAC combines top of the line technology and intelligent construction for an all around impressive audio experience.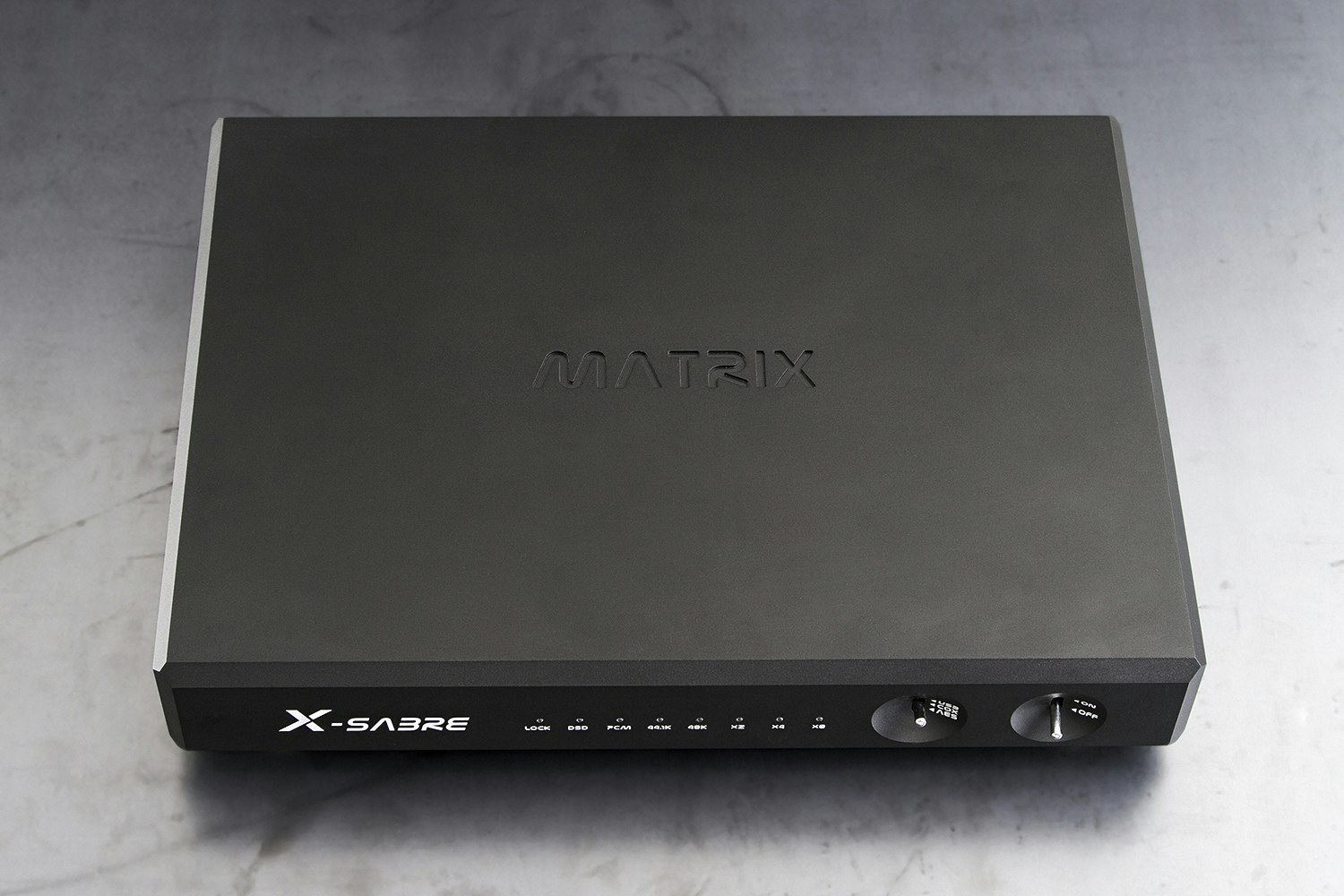 Starting off with impeccable electronics, Matrix uses a high-end XMOS X-CORE digital signal processing (DSP) unit to feed a bit-perfect, asynchronous data-stream to a top of the line DAC, the Sabre ES9018. Thanks to the eight mono to two stereo configuration, you have four D/A converters per channel, bringing you dedicated power for the entire soundstage. Speak of the devil, the soundstage on this DAC brings new meaning to expansive, granting crisp instrument segmentation and phenomenal sound imaging.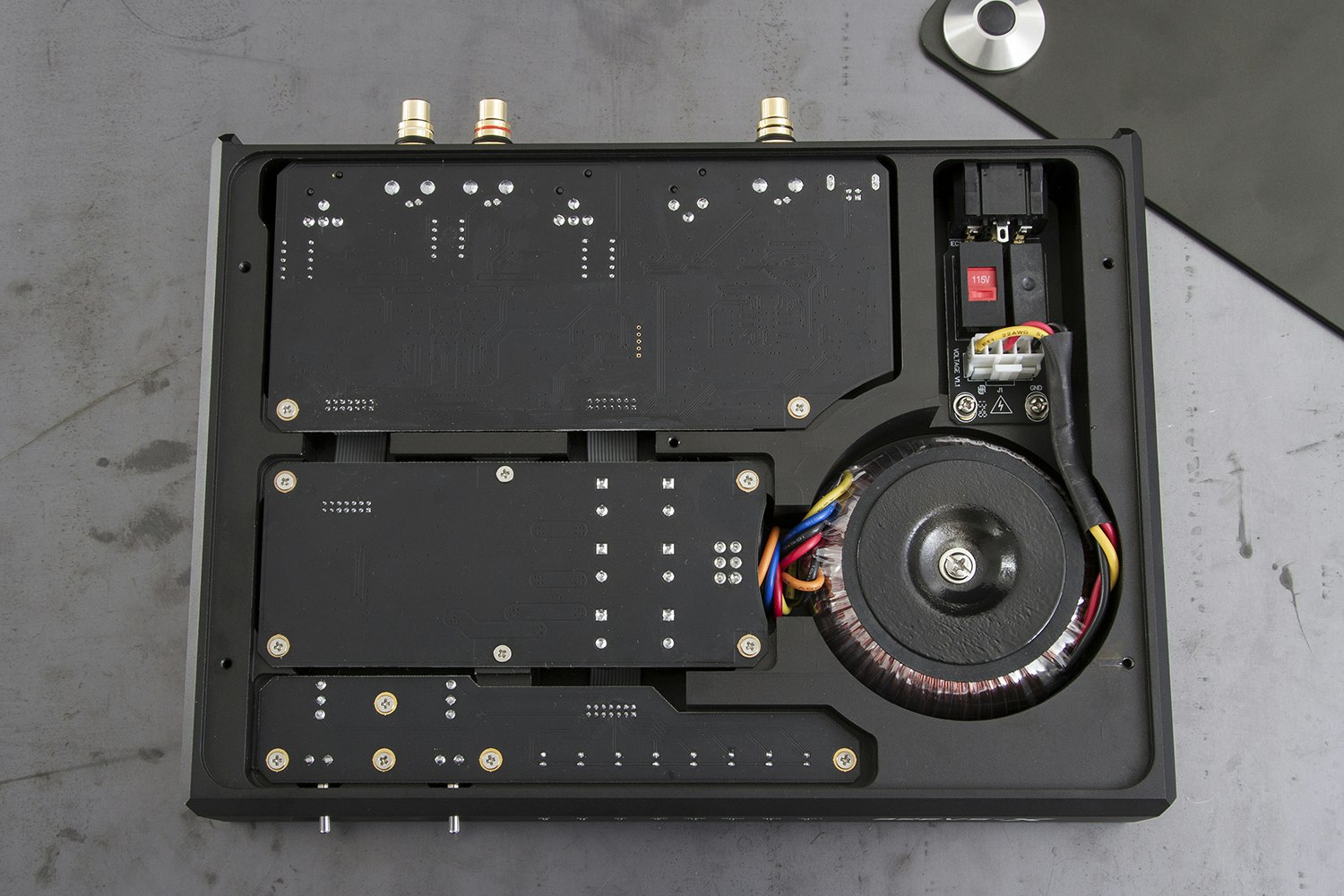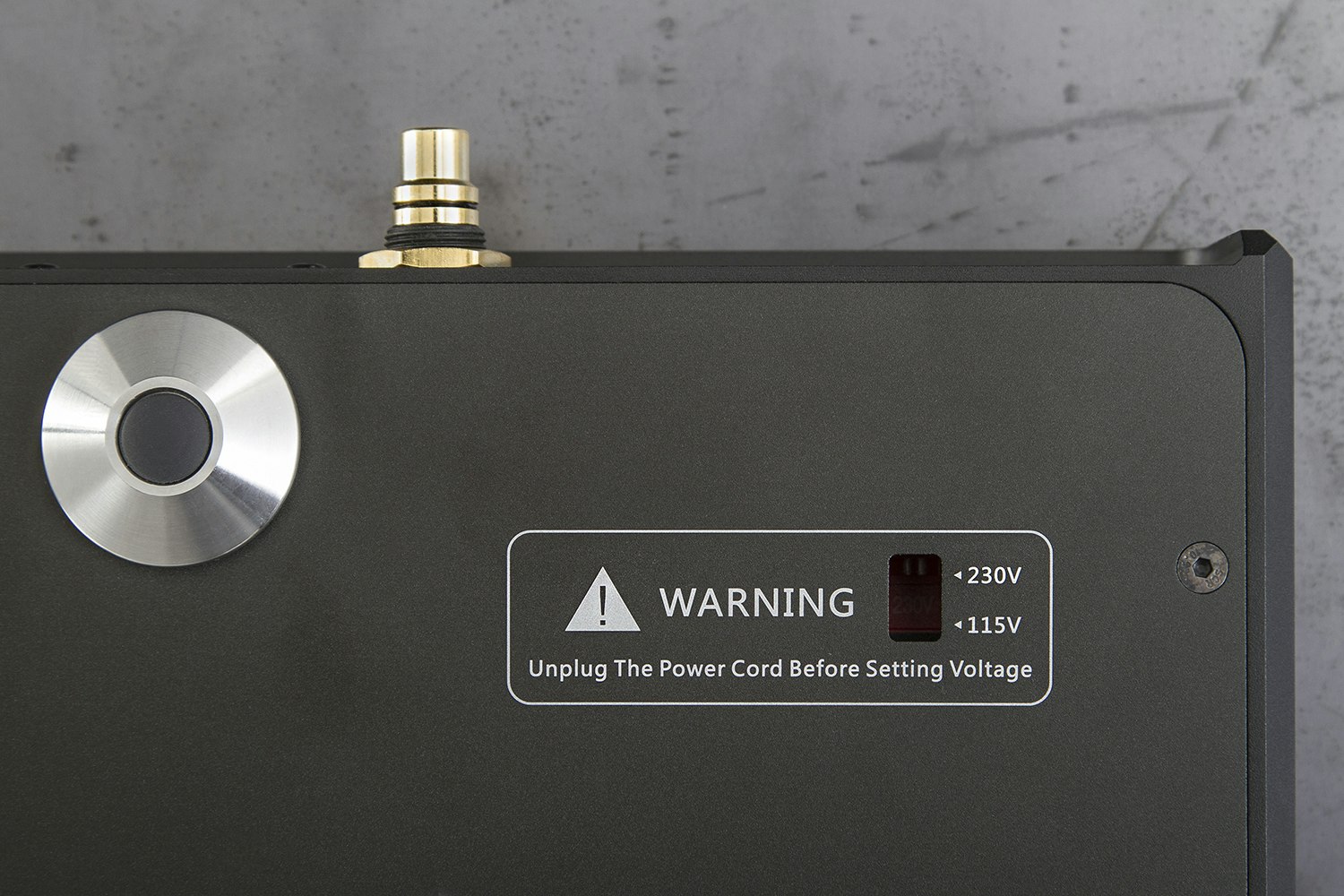 With three input options (Coaxial, USB, and ABS/EBU), two output options (RCA and XLR), full support for Mac and Windows operating systems, and a wide range of compatible file types (even including DSD and DXD, two of the rarest and highest quality formats), your X-SABRE can keep up with any speaker, headphone, or nearly any variety of set-up you throw its way. To ensure that all of that quality is secure, the Matrix X-SABRE DAC is housed in a durable aluminum shell, CNC machined from a solid block to maintain the best possible electrical isolation.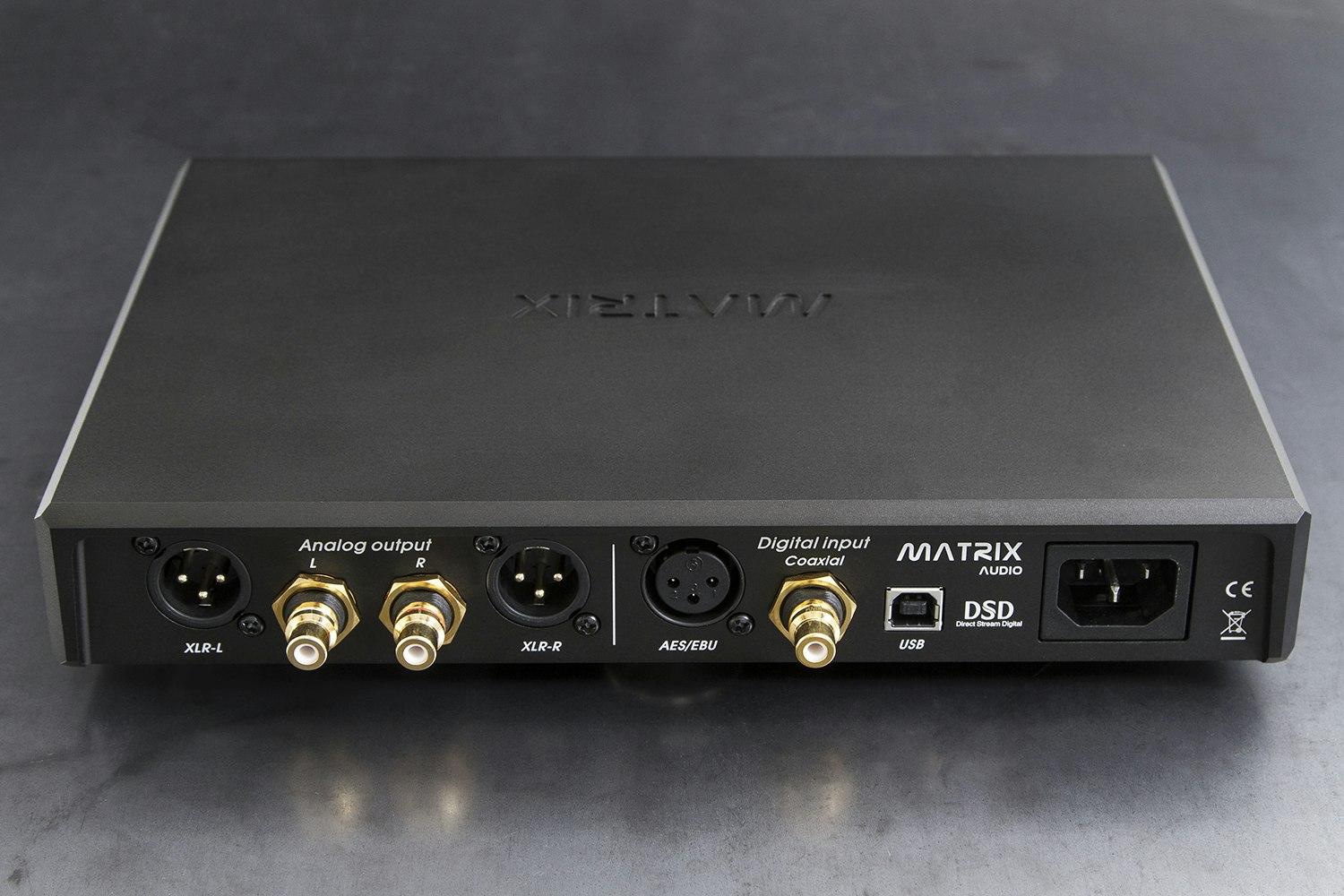 Matrix Audio
ESS Technology ES9018 SABRE Reference 32-bit DAC
XMOS X-CORE 32-bit / 500 MIPS digital signal processing unit
Asynchronous data transfer mode
Low latency ASIO/KS drivers suported
4 D/A converters per channel
Aluminum unibody shell
LED display
Lever switch to alternate between inputs
High quality gold plated terminals
Three stainless steel nails on the bottom to minimize vibrations
Power: AC 220 V 50/60 Hz (AC 110 V 50/60 Hz)
Power consumption: < 10 W
8.08 x 10.24 x 1.89 in (205 x 260 x 48 mm)
7.94 lbs (3.6 kg)

Digital input
Coaxial: 16 - 24bit / 44.1k / 48k / 88.2k / 176.4k / 192k
AES/EBU: 16 - 24bit / 44.1k / 48k / 88.2k / 176.4k / 192k
USB: 16 - 32bit / 44.1k / 48k / 88.2k / 176.4k / 192k / 352.8k / 384k
Supports DSDx64 (2.8224 MHz) / DSDx128 (5.6448 MHz)
Supports DXD (24-bit/352.8 kHz)
Supports Mac OS and Windows XP/Vista/7/8

Analog output
RCA output level: 2.2 Vrms at 0 dBFS
XLR output level: 6.8 Vrms at 0 dBFS (XLR: 1=GND, 2=hot, 3=col)
Frequency response: 20 Hz - 20 kHz +/0 0.1 dB
SNR (weighted): 124 dB 0 dBFS
SNR (A-weighted): 127 dB 0 dBFS
THD+N: 0.0003%
Channel separation: -145 dB @ 20 Hz, -143 dB @ 1 kHz, -136 @ 20 kHz
Power cord
Driver disk
User guide
Domestic and international orders will be shipped by Massdrop.
Estimated time until product ships: 10 days after the drop end date.