Size definitely matters, when it comes to mouse pads. This is the Monoprice XL Precision Gaming Surface, a cloth mousepad designed to cover a wide area and give you more flexibility to experiment with low DPI gaming. Let's face it, DPI brinksmanship (the trend to make mice with 8000+ DPI) is pretty foolish. Who wants to use a mouse where half an inch of movement puts you on the opposite side of your 3240x1920 eyefinity setup? It's nicer to work with low DPI, high accuracy mouses but you need a big, slick, mousepad to facilitate the kind of wrist action. Oh, there's a huge mousepad listed on Massdrop for the best price available anywhere? What a coincidence!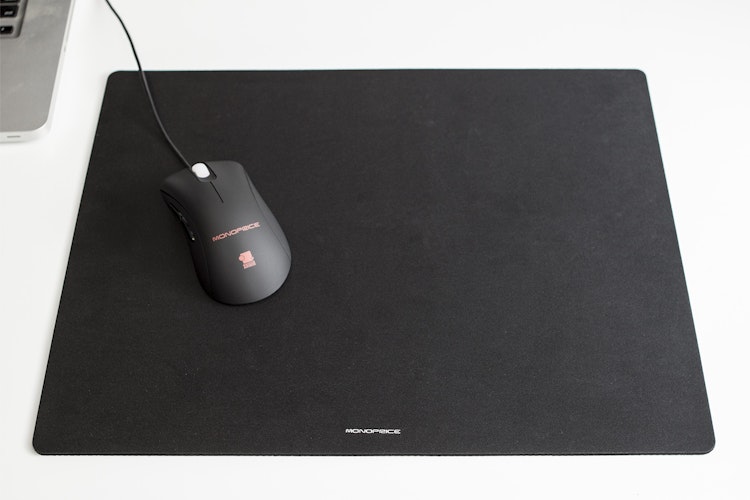 Material: Microfiber Surface (flexible cloth)
Dimensions: 17 1/2" wide by 13 3/4" high
Domestic and international orders will be shipped through the Massdrop fulfillment center.
Estimated time until product ships: 10 business days after the drop end date.
Why can't I see the price?
Massdrop
helps you
buy as a group
to get the best prices on the things you want.
As a result, products we sell have a substantial discount which we are forbidden from displaying publicly. Keeping our site private allows us to negotiate more effectively with vendors on your behalf.