84 Key Mechanical Keyboard
When you compute as much as we do, you seek out a specialized system that gives you all the function you need without taking up too much precious desk space. Minimizing the traditional keyboard into a sleek package, the Noppoo Choc Mini Keyboard gives you the size, range, and muscle necessary to complete your set-up. If you've never heard of Noppoo before today, definitely check out this rave
review from Deskthority
by user codehead.
Note: At check-out, you have your choice of switches between Cherry MX Red or, for $7 less, Cherry MX Black switches. This drop is limited to 35 units, 25 units of Cherry MX Red and 10 units of the Cherry MX Black.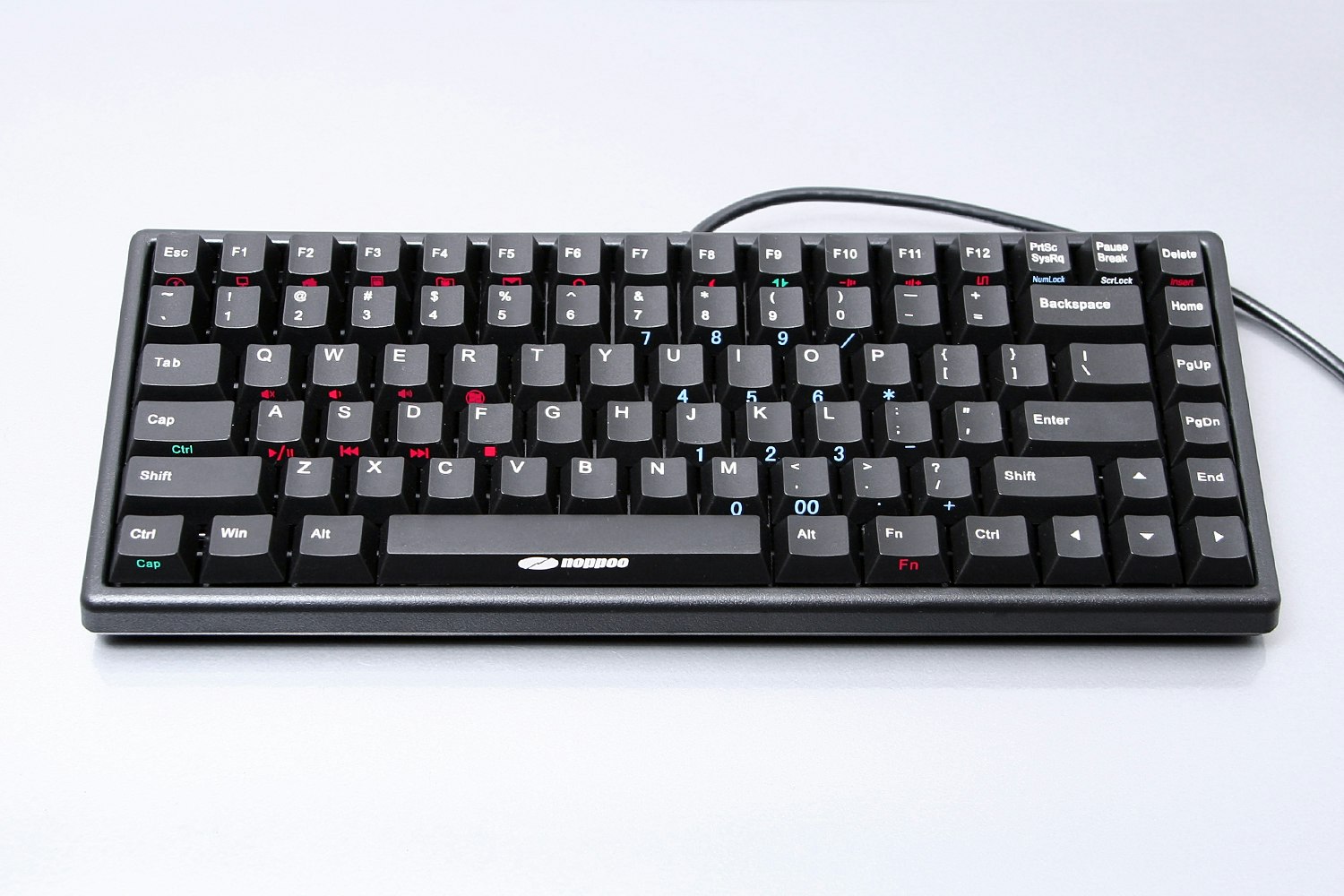 Packed into a narrow frame, the Choc Mini manages to fit in an array of functions.The key caps are made of POM, or Polyoxymethylene, a durable thermoplastic that has low friction, making it easier to glide your fingers across the keys. In the world of keycap plastics, POM sits somewhere in between ABS and PBT in terms of feel, but has durability and longevity worth cheerleading for.
The biggest complaint that people have about compact keyboards is that they have to give up their arrow keys and function row. By adding one extra row and column, the Noppoo Choc Mini completely alleviates those problems. With N-Key Rollover as a default in their keyboards, a unique layout, and multiple, well-organized function layers for advanced users, the Noppoo Choc Mini comes with forward-looking function and the potential to go even further.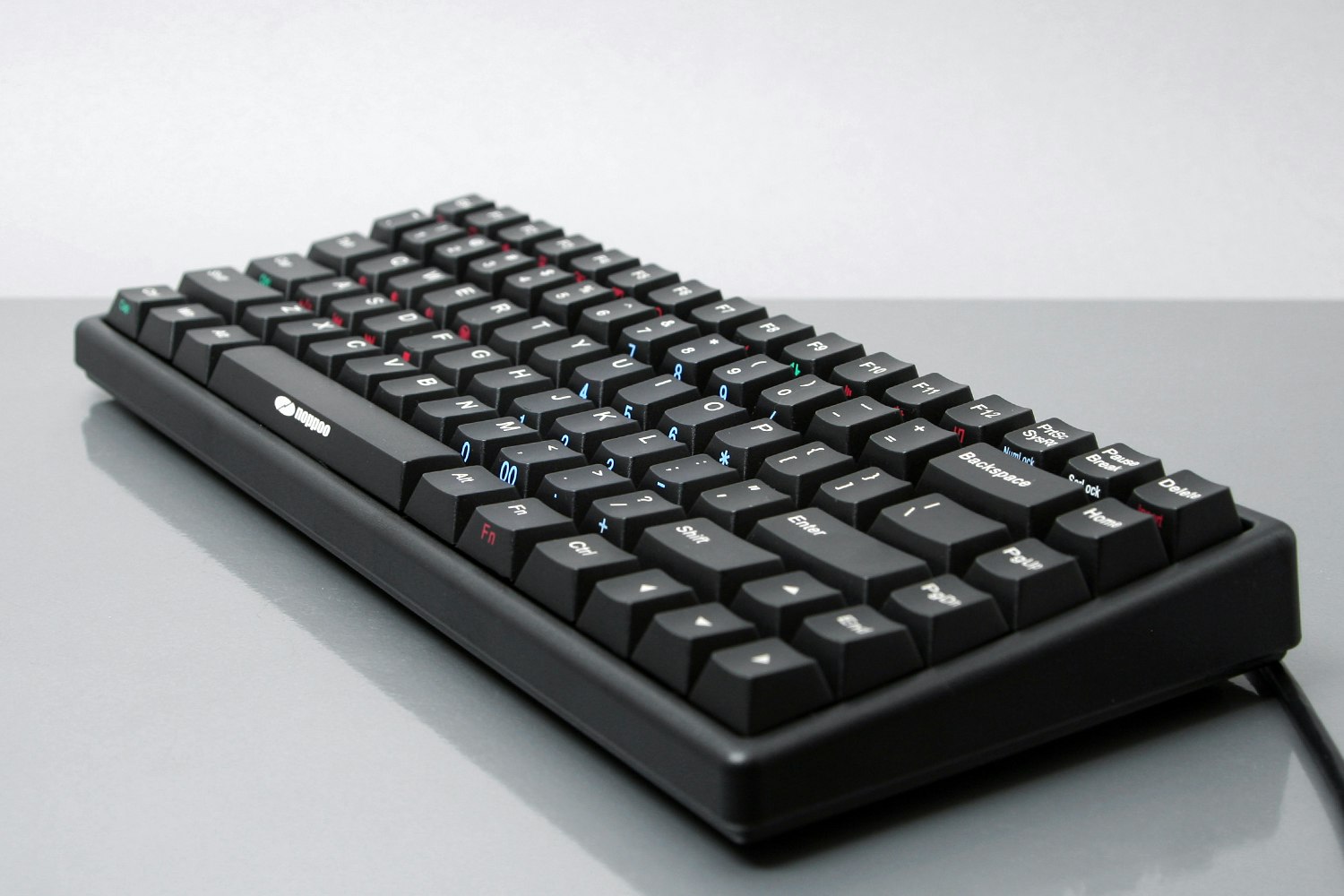 Noppoo
84 key
Cherry MX Switches- Black, or Red
N-key rollover with USB connection
POM key caps with laser etched infill legends
Ergonomic design
Multi-media keys over QWEASD
WIN key lock function
Location swap for Left Ctrl /Caps lock function
Mechanical switch debounce function
USB or PS/2 interface
Windows compatible
12.4 x 5 x 1.4 in (31.50 x 12.7 x 3.56 cm)
1.7 lbs (0.77 kg)