If you've ever seen a DJ simply stand in front of a computer, you know the need to spice up an electronic set with a little motion. A fully interactive MIDI device that wirelessly connects to your computer and features a two-axis accelerometer, the Numark Orbit Wireless DJ Controller livens up your live experience and gives you total control over every aspect.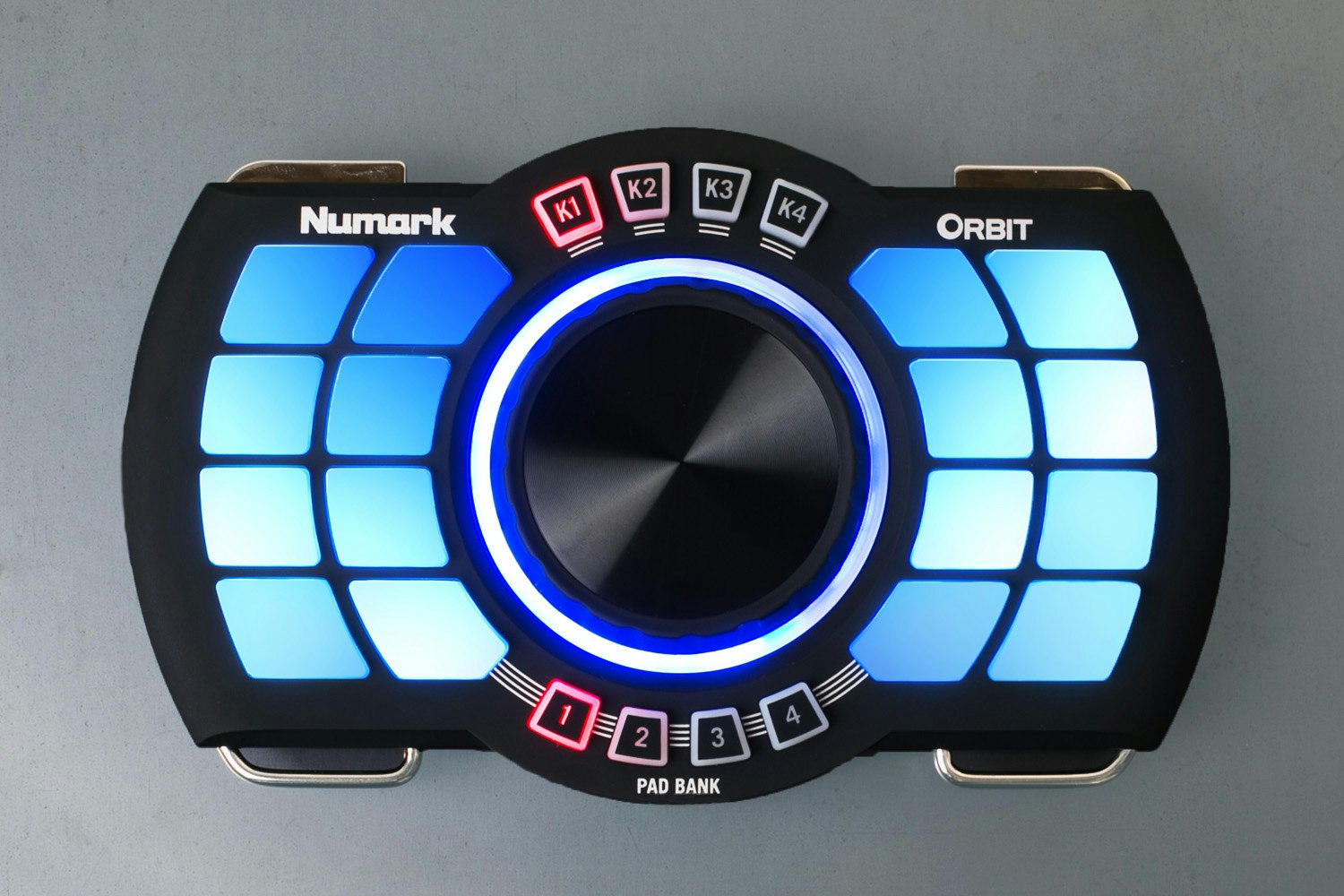 Constructed with 16 touch-sensitive and backlit pads with four selectable banks, you can assign up to 64 cues for samples, sequences, individual notes, and anything else your heart desires. As the Orbit transmits to your computer, you can easily program lighting cues or videos as well as audio of any length or resolution, with your hard drive capacity the only upper limit.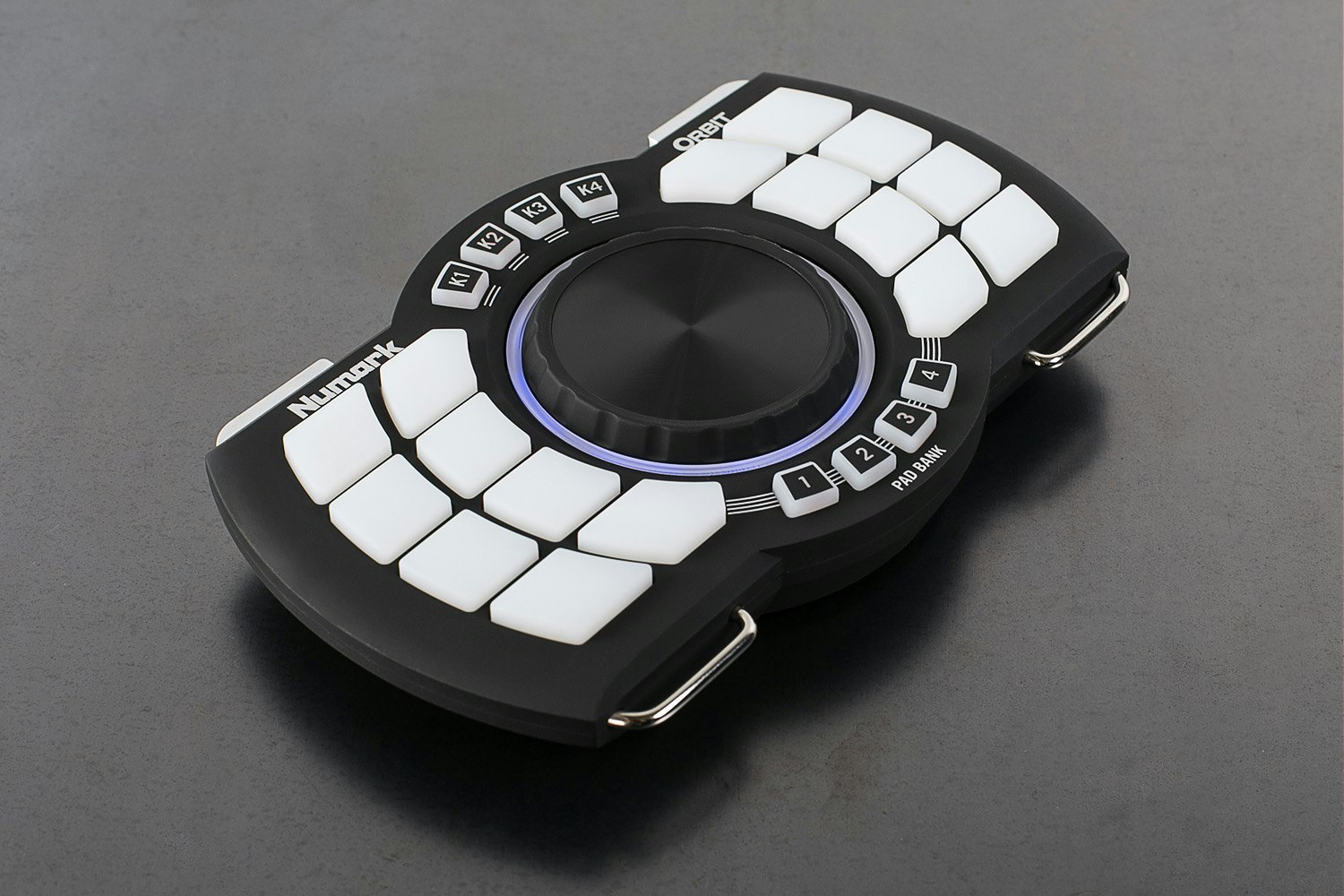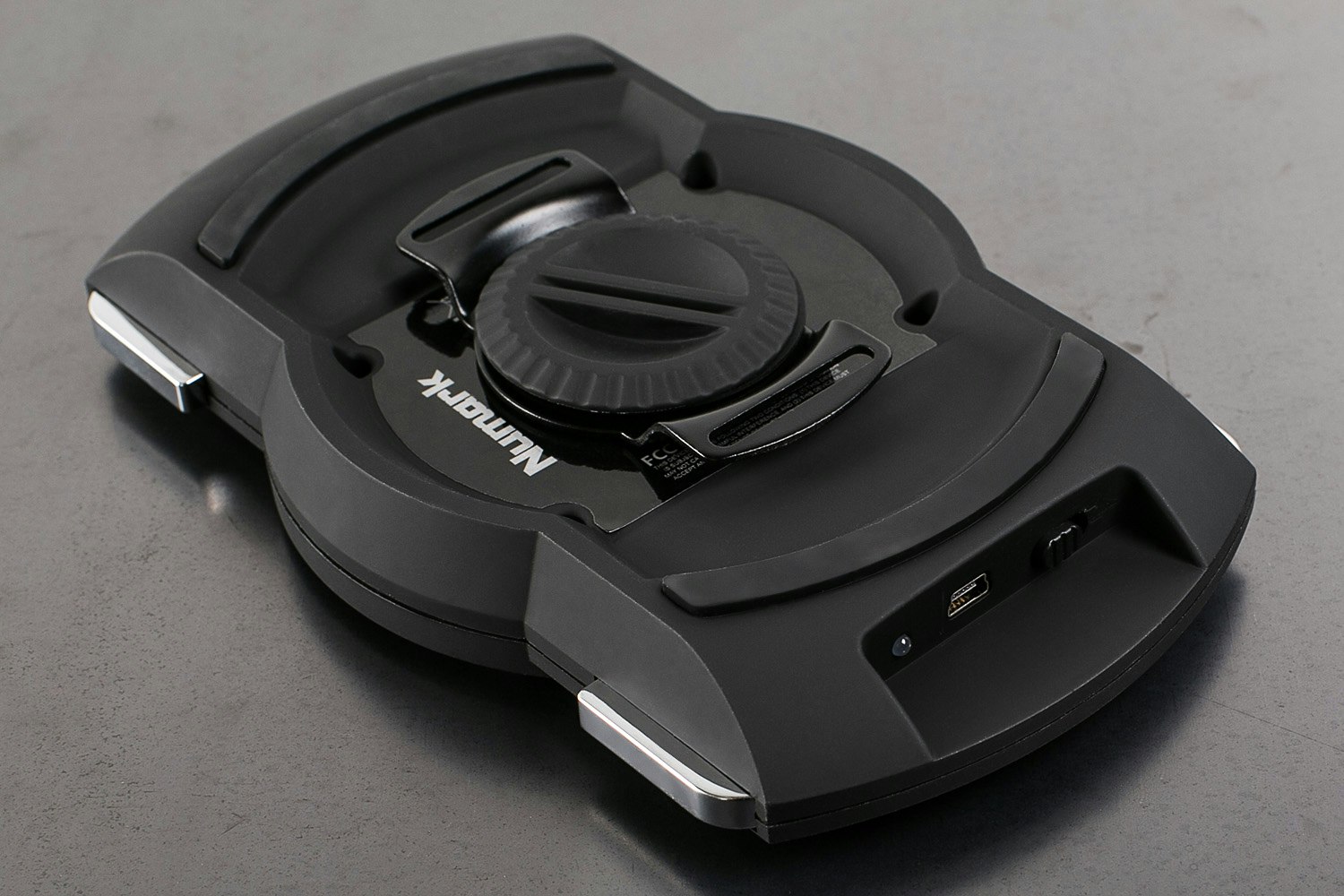 To make use of the accelerometer, just assign volume, effect, or filter parameters to the two shoulder triggers, press down, and tilt away. With the 2.4 GHz low-latency wireless control, you can use the Orbit within 100' of the receiver. After a full charge through your USB port, the Numark Orbit Wireless DJ Controller should be good for about eight hours of continuous function.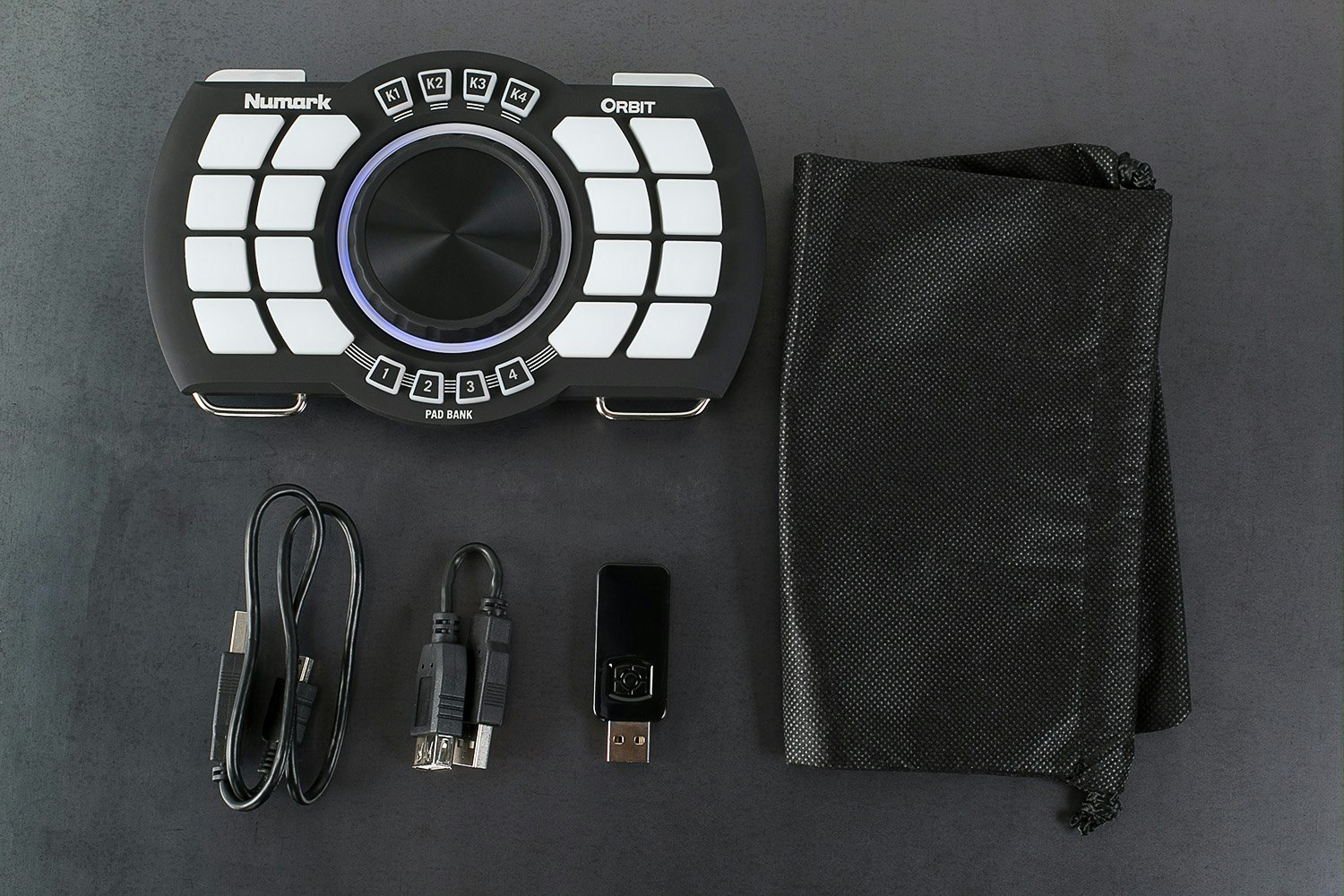 Numark
16 backlit pads
4 selectable banks
4 virtual knobs per bank
Internal 2-axis accelerometer
2 shoulder trigger controls
100% MIDI customizable
Illuminated aluminum-faced control wheel
2.4 GHz ultra-low latency wireless control
Rechargeable Lithium-Ion battery
Operating time: 8 hours continuous
Wireless range: up to 100 ft (30.48 m)
Supported formats: WAV, AIFF, FLAC, ALAC, MP3, M4A, AAC, MP4, OGG Vorbis
Supported systems: Mac OSX 10.5.8 and higher, Windows XP and higher
7.1 x 4.3 x 0.9 in (18.03 x 10.92 x 2.29 cm)
11.2 oz (317 g)
USB receiver
Orbit DJ Software
Orbit MIDI Editor
Velcro strap
Storage pouch
USB cable
User's manual