Suggested by connor.ganuelas in the poll: Grinders for your herbs
Good things come in small packages
Manufacturer's notice: The prices listed are a limited time offer and will not be honored anywhere else.

Meet the Small Santa Cruz Shredder. Like its bigger brother, the quality, fit, and finish is no different, but when you're on the go, this little guy can safely carry your precious cargo and a whole lot more. For example, the top two pieces fit together like a cork in a bottle. This feature allows you to grind upside down (for a finer consistency) without crushing anything sticky between the pieces.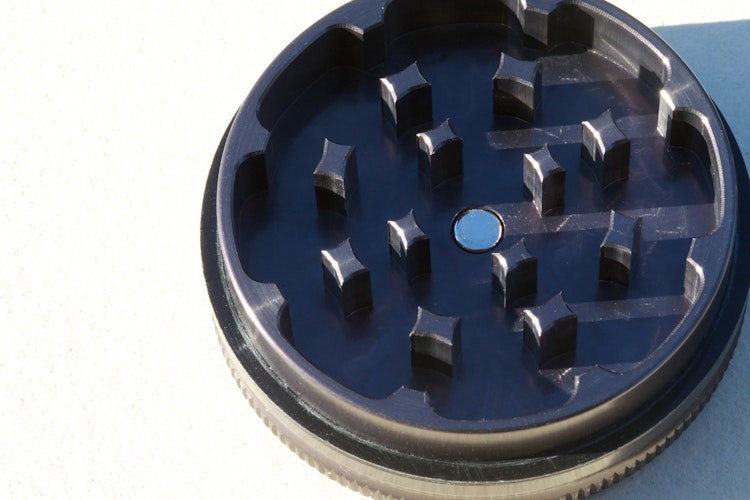 The Santa Cruz Shredder's tooth design is unique. The teeth have four points versus traditional diamond shaped teeth which only have two. This allows the herb to be shredded with less time and effort. If the teeth fail, it's backed by a lifetime guarantee.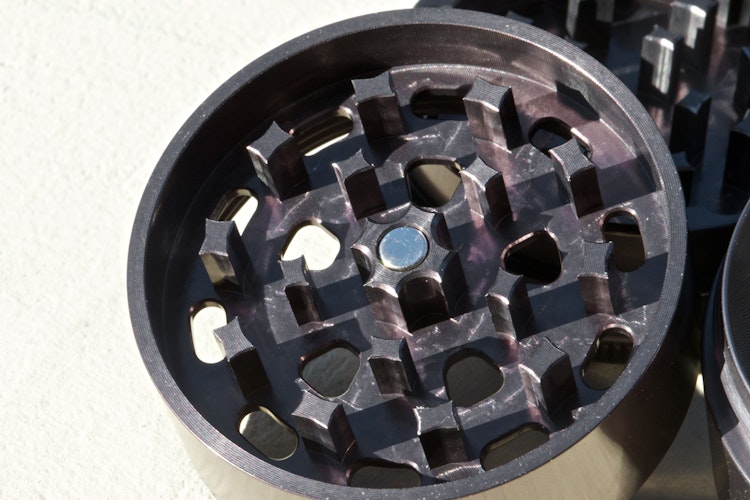 Store your shredded herbs with confidence. The shredder includes neodymium rare-earth magnets that prevent escaping odors, accidental spillage, and dried out herbs. When you take off the top piece, it gives you a satisfying pop, telling you how closely each part is machined. The Santa Cruz Shredder also uses a nylon gasket around the edge to assure a smooth rotation without metal-to-metal contact. Not only that, the shredder is scratch and fingerprint resistant because of its aerospace anodized protective coating.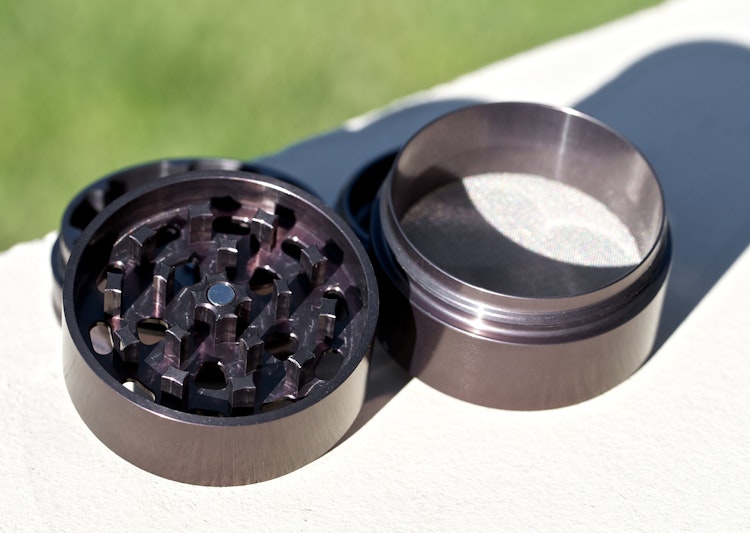 Oblong shaped holes in the second piece allow shredded herbs to fall through resulting in fluffy plant matter. The third piece allows only pollen to pass through its drum tight stainless steel mesh. This shredder features a 7-catch thread design which eliminates cross-threading, binding, and seizing of threaded components. Stop grinding and start shredding with the Santa Cruz Shredder.
2⅛" Diameter
Made in Santa Cruz, USA
Medical grade, ultrasonically cleansed anodized aluminum
Full lifetime manufacturer's guarantee
Unique threading pattern, friction ring and textured grip
Top quality rare earth magnet in lid
Innovative tooth design
Why can't I see the price?
Massdrop
helps you
buy as a group
to get the best prices on the things you want.
As a result, products we sell have a substantial discount which we are forbidden from displaying publicly. Keeping our site private allows us to negotiate more effectively with vendors on your behalf.