Once upon a shire...
First made by a Parisian artisan, Moleskine notebooks were widely used by notable artists and writers until the family operation disbanded in 1986. After they were relaunched by a Milanese publisher, their reputation for excellence grew with their distribution. Now fashioned after one of fantasy's greatest sagas, the Hobbit Clothbound Moleskine Notebook gives you the perfect platform for scribbling down your own epic.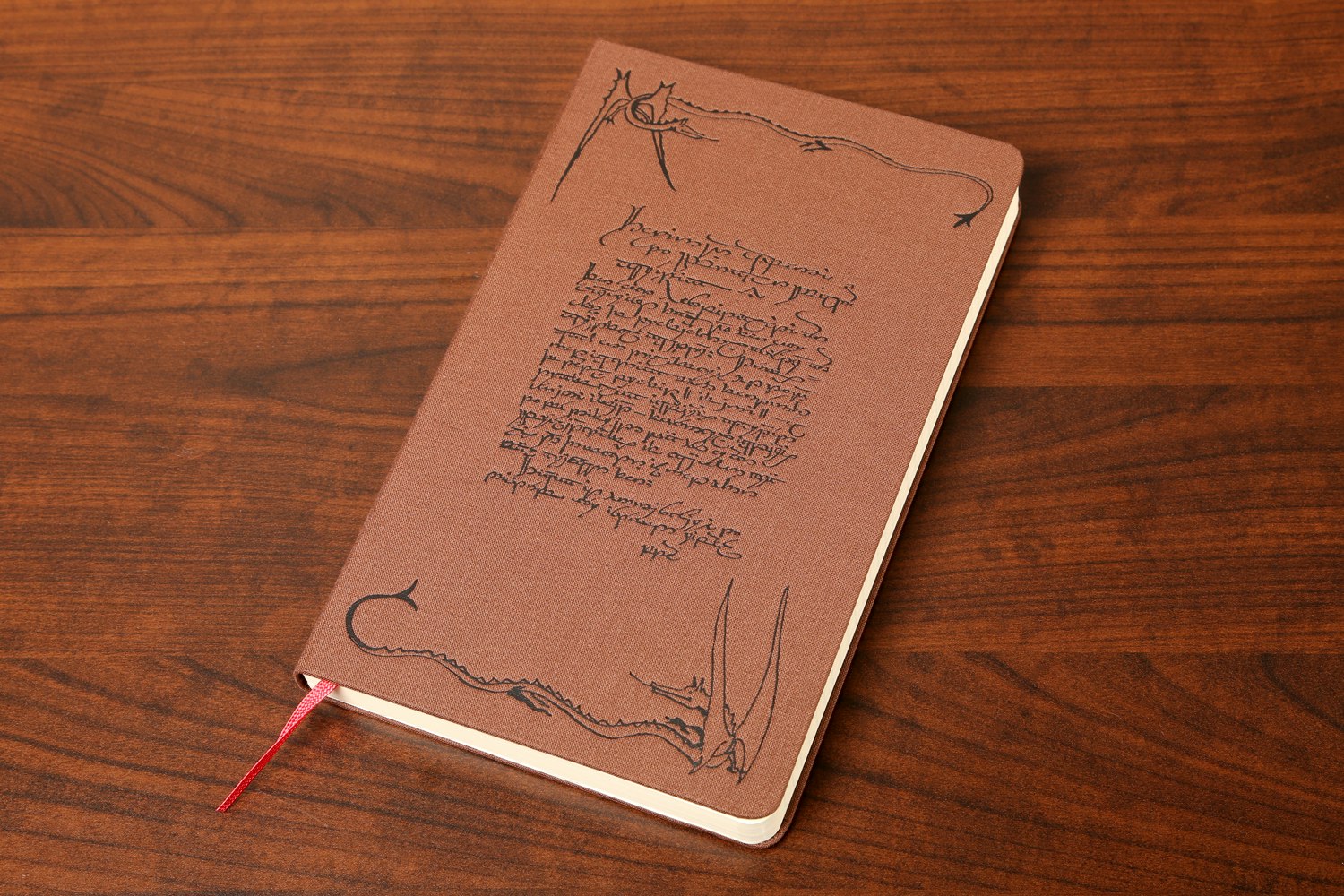 The heavy duty construction starts with 336 pages of ruled paper, clothbound into the nutmeg brown hard cover for complete durability and old fashioned good looks. To fold in some function, every notebook comes with an internal accordion pocket, a bookmark, and an elastic closure, giving you full utility in a streamlined design.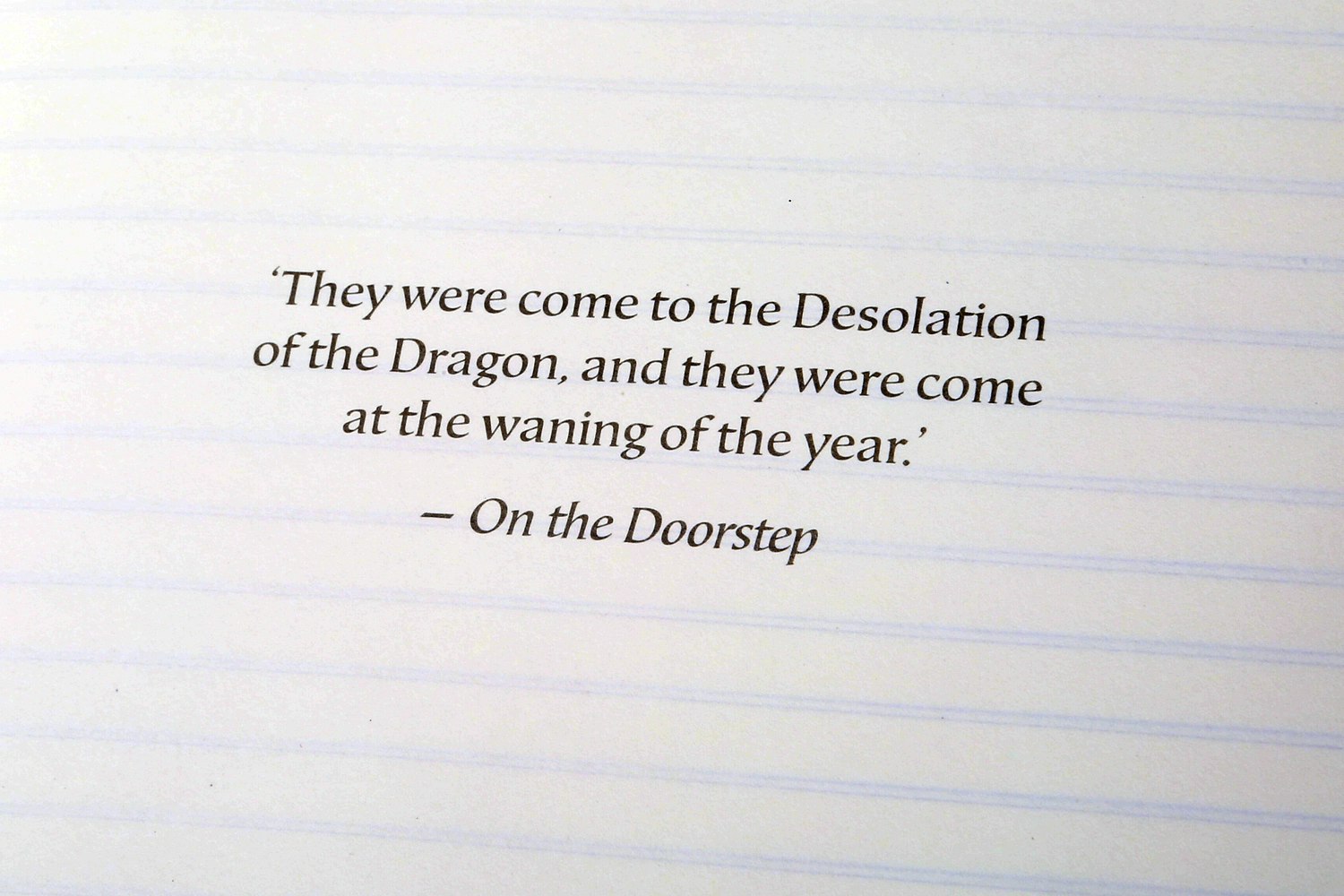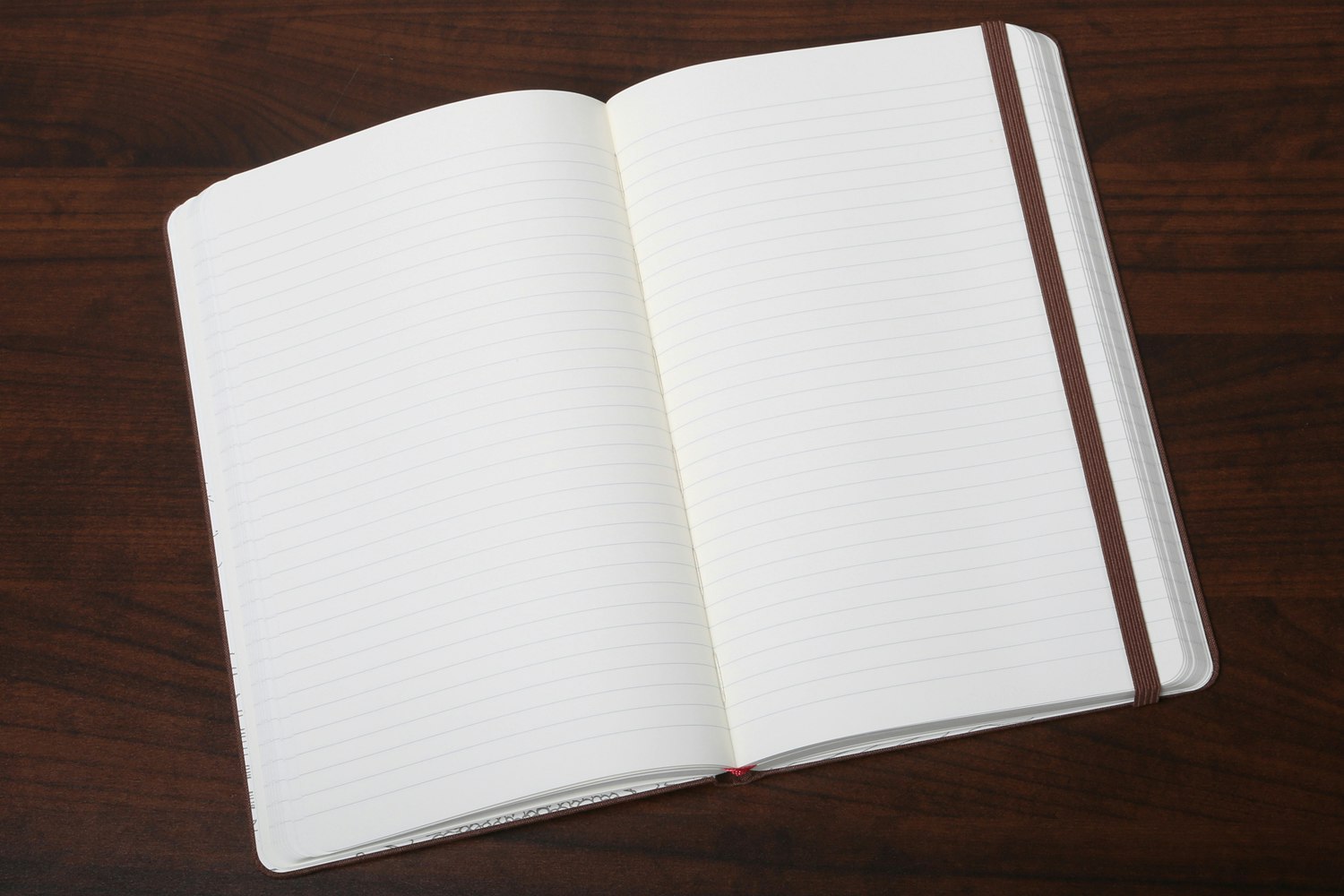 If Moleskine stopped there, it'd still be similar to any other notebook. Thankfully, they adorned the cover with a letter written in Elvish and a framing dragon design, graced the endpapers with reproductions of Tolkein's watercolors, and scattered seven more illustrations and original quotes from the novel throughout the pages. For one last bonus, the back pocket contains the fabled Thror's Map, the document used by Bilbo and his companions to find the secret entrance to Lonely Mountain. If you hold the map up to the light, it reveals the location of the Moon Runes.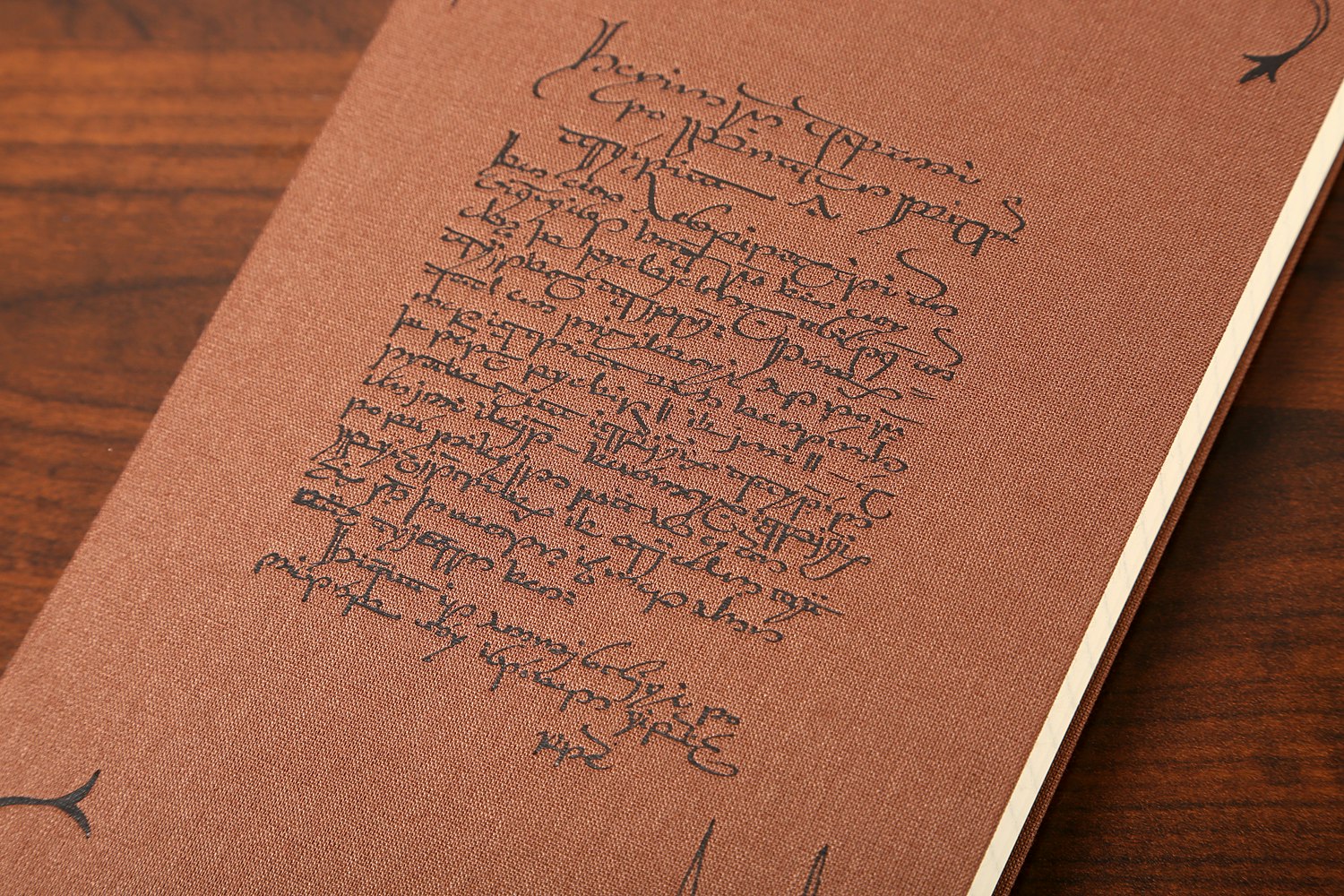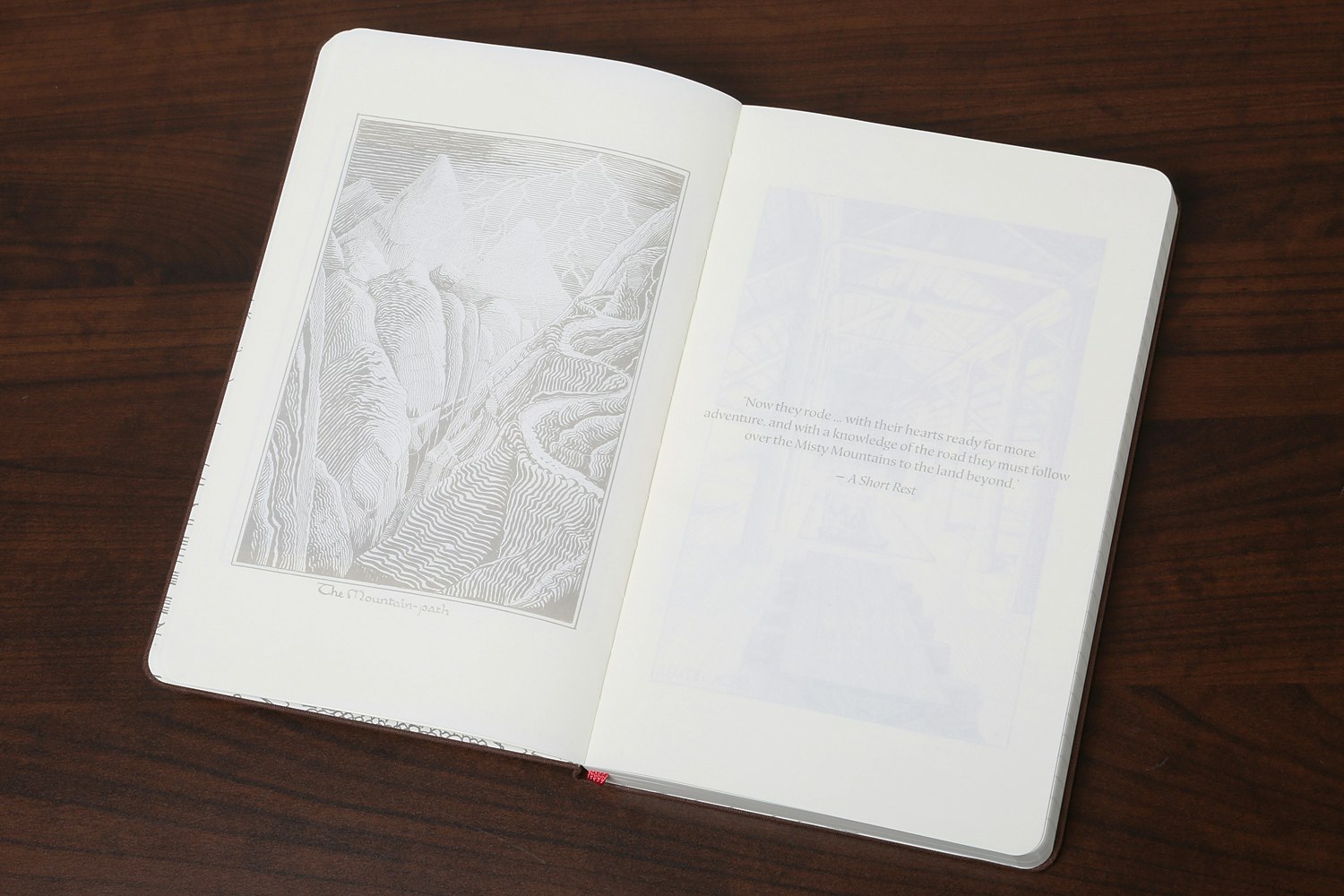 Moleskine
336 pages of ruled paper
Nutmeg brown hard cover
Clothbound
Custom endpapers
Inner accordion pocket
Bookmark
Elastic closure
Rounded corners
5 x 8.25 in (13 x 21 cm)
Domestic and international orders will be shipped by Massdrop.
Estimated shipping date: December 05, 2014.
After the drop ends, check the discussion page for updates.