You want the functionality of a full keyboard, but you're only willing to commit to 60% of the space. Seems like a tall order, right? The Vortex Poker II proves you dead wrong. A true 60% layout mechanical keyboard with real-time macro programming, the Poker II is a compact, aesthetically pleasing, and highly functional keyboard that frees your desk and computing power.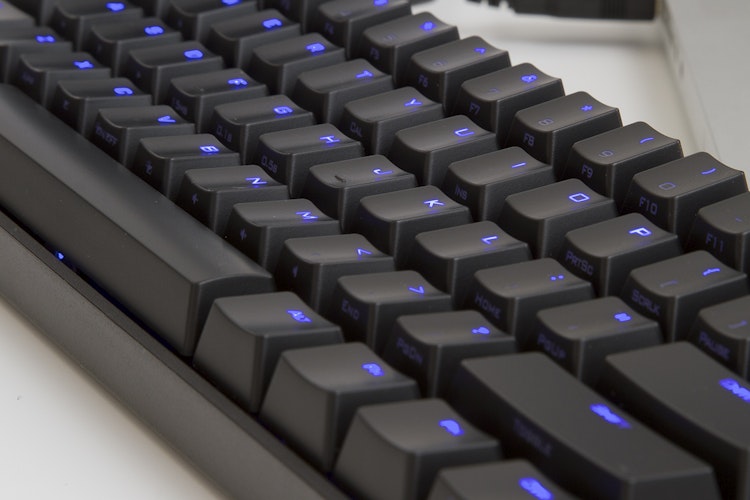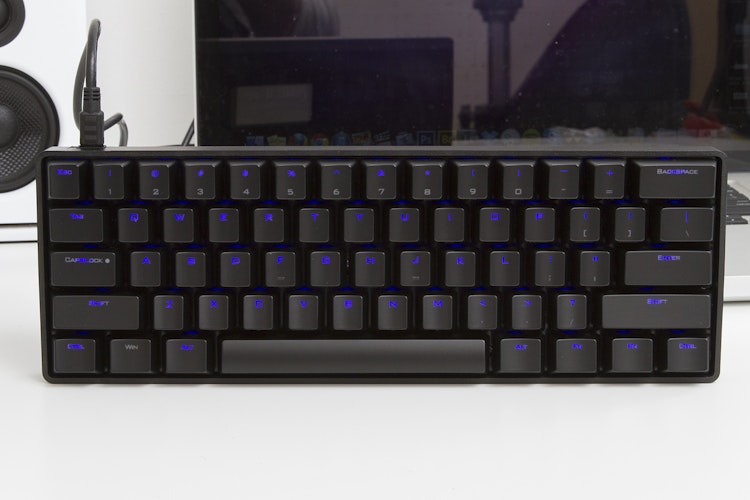 The main distinction in the Poker II comes in the plate-mounted PCB, lending the entire system easy modification and repair. The other departure comes in the fully programmable keys, giving you endless options for customizing your setup without installing any additional software. Build macros, switch key locations, and never worry about losing a setting as your custom layouts are stored in the keyboard's onboard memory.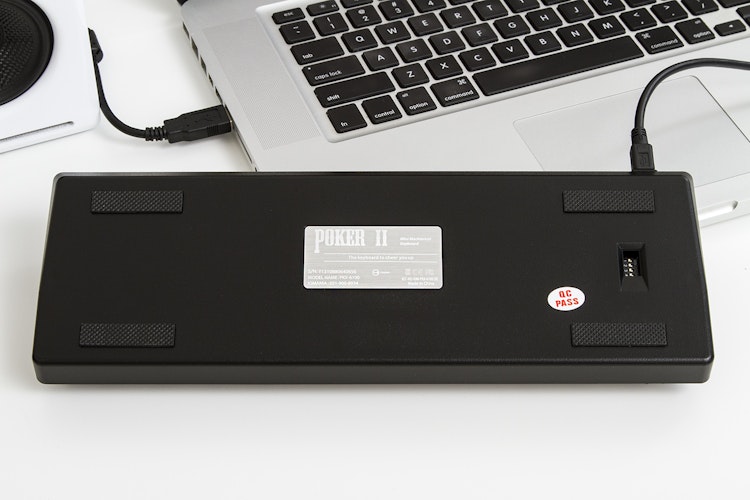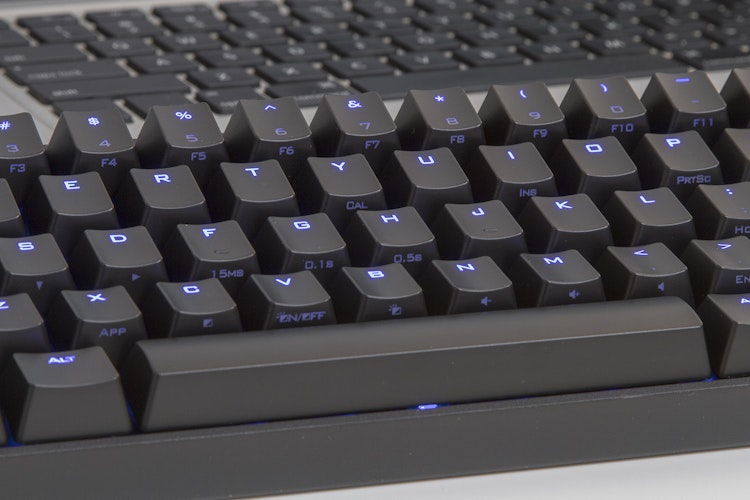 The Poker II connects to your PC via a USB mini cord, features full N-key rollover, and boasts powder-coated ABS keycaps. Underneath the keys, LED backlights illuminate your fingers' path and Cherry MX switches ensure the system for up to 50 million operations. Compact, infinitely customizable, and downright cool, the Vortex Poker II has everything you need in a keyboard and nothing you don't. On this drop, you have your choice of Cherry MX switches: Blue, Brown, or Red. You also have the option of either Blue or Green LED backlights.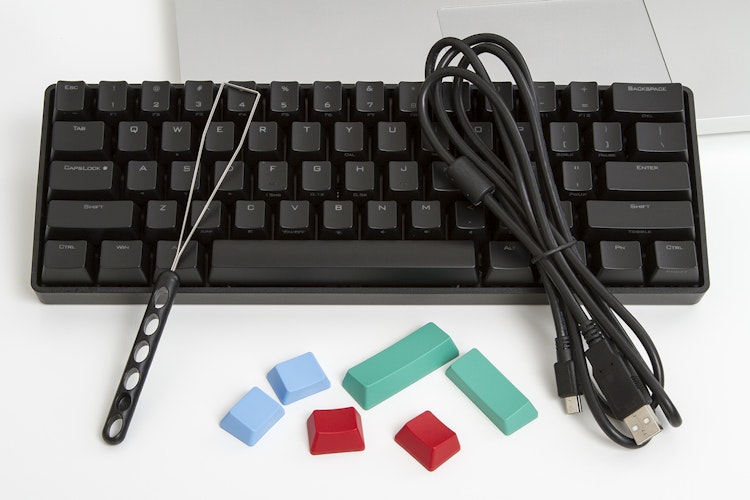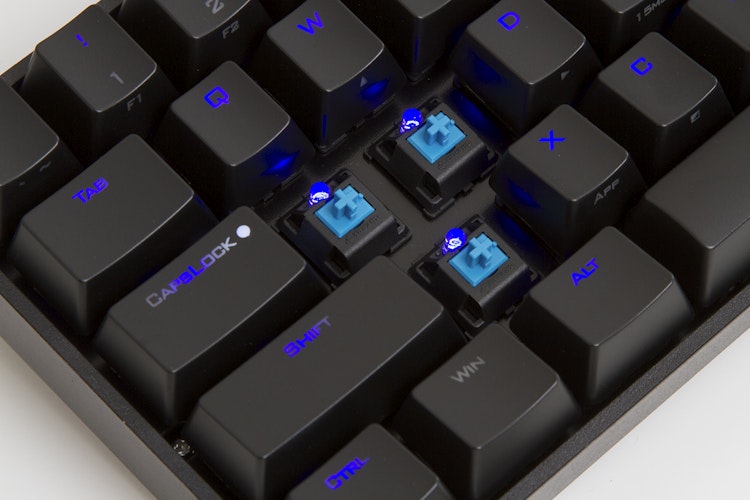 60% keyboard layout
61 keys
Cherry MX switches (Blue, Brown, or Red)
Switches rated for 50 million operations
Plate-mounted PCB
Hardware programmable with Macro Capability
Wired USB mini interface
N-key rollover
Powder Coated ABS
Includes blank alternate spacebar and WASD keys
Ergonomically designed
Multimedia keys
Blue or Green LED backlights with 5 brightness levels
Windows compatible
One year warranty
Weight- 0.88 lbs (400 g)
Dimensions- 11.60 x 4.01 x 1.50 in (29.46 x 10.19 x 3.8 cm)
User manual
59.06 in (1.5 m) USB cable
Wire key cap puller
Domestic and international orders will be shipped by Massdrop.
Estimated time until product ships: 10 business days after the drop end date. p>