There's a significant gap between the extremes of the headphone circuit, a long drop-off from an audiophile's fancy to the buds biting most of our ears. With the release of the K712 Pro, AKG expanded their 7xx line to include one of the most comfortable and high quality sets of cans on the market. The crown jewel of the AKG empire prior to the release of the K812, the K712 Pro guarantees great sound at a price nearly all of us can afford.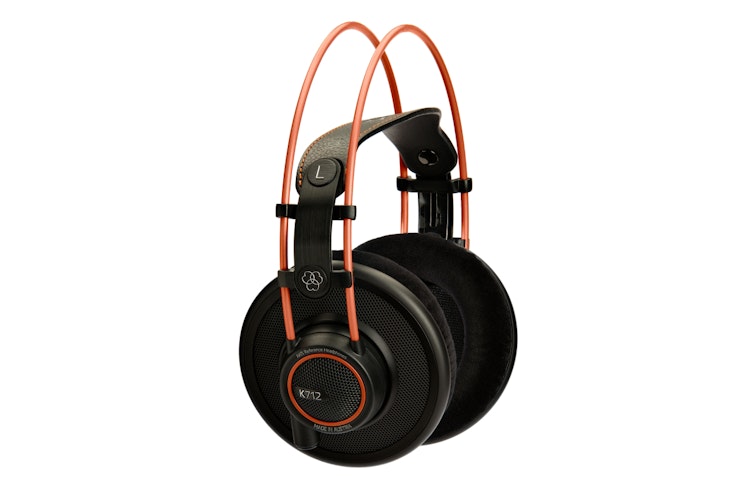 Using the same dynamic driver technology as previous models, the open back headphones have been tweaked to deliver a flat, extended frequency and a wide, locationally specific soundstage that puts you closer to the source than most cans. The highs were boosted by an innovative flat-wire voice coil, the mids were brought up to better balance the range, and the lows were jacked up by 3 dB for fully immersive sound imaging. All in all, the clarity and power behind the K712 brings you the closest you'll come to strapping speakers on your head.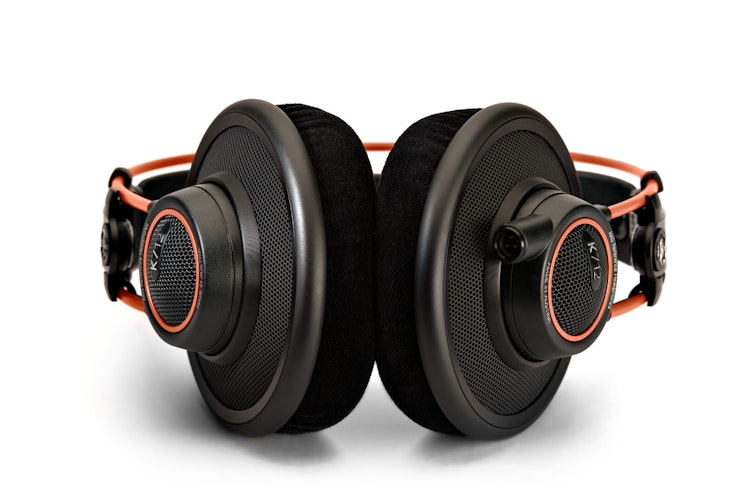 Luckily, they didn't stop with the sound. The headphones themselves are immensely comfortable, and the adjustable leather headband and replaceable earpads can be worn for hours at a time without fatigue. Attaching to your system through a 1/4" or 1/8" 3-pin jack, the nearly 10 foot cable is detachable and can be easily replaced if the need arises, but with this build quality, it's a safe bet it won't. For a heavy hitting, high quality, and comfortably deluxe pair of headphones, the AKG K712 has no peers in its price range.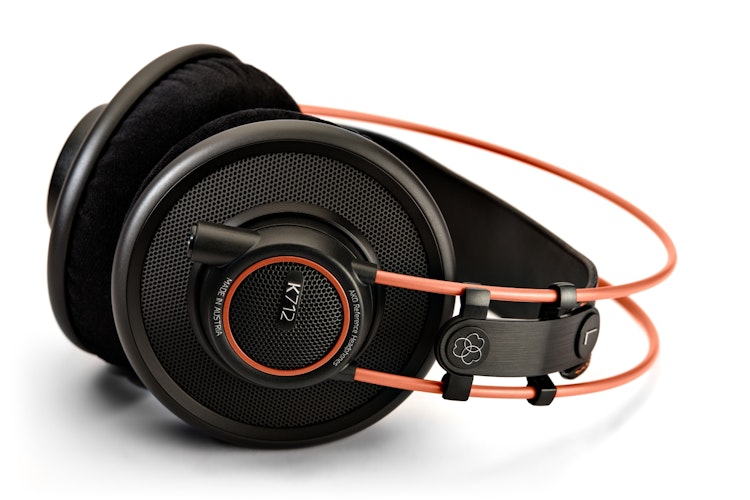 Open-back
Audio frequency bandwidth- 10 to 39,800 Hz
Sensitivity- 105 dB SPL/V
Maximum input power- 200 mW
Rated impedance- 62 Ohms
Replaceable earpads
1/4" and 1/8" 3-pin gold jack
Dimensions- 4.4 x 7.8 x 8.3 in (113 x 199 x 212 mm)
Weight- 8.3 oz (235 g)
Domestic and international orders will be shipped by Massdrop.
Estimated time until product ships: 7 business days after the drop end date. p>
Why can't I see the price?
Massdrop
helps you
buy as a group
to get the best prices on the things you want.
As a result, products we sell have a substantial discount which we are forbidden from displaying publicly. Keeping our site private allows us to negotiate more effectively with vendors on your behalf.