While the Aune T1 MK1 earned rave reviews from Head-fi users across the globe, there was one primary criticism levied against the DAC and Amp combo: the lack of asynchronous data transfer. Keeping the same tube DAC structure and an integrated amplifier to power your cans, Aune answered those concerns by adding the necessary hardware to achieve asynchronous data transfer for decreased jitter and increased clarity.

Note: We've heard the community's feedback and are offering the option to purchase the Aune T1 MK2 without the Gold Lion tube at an even more competitive price. Additionally for this drop, we have secured a maximum quantity of 120 units that will be ready to ship soon after the drop ends. At check-out, you will have your choice of color between Black and Silver and Voltage between 110V and 220V.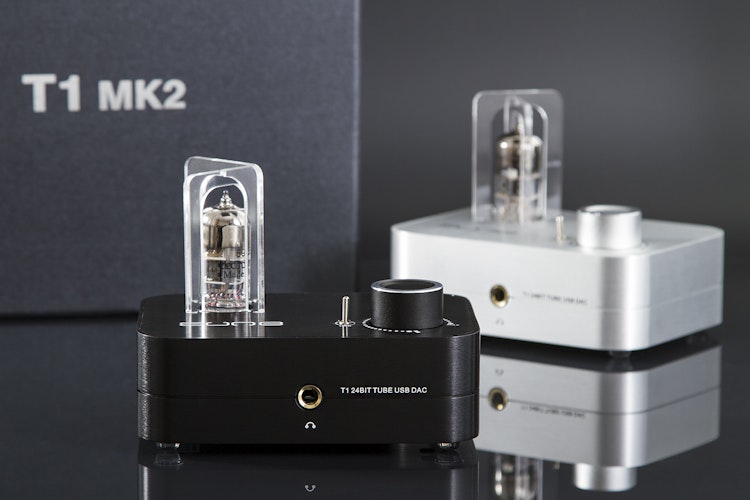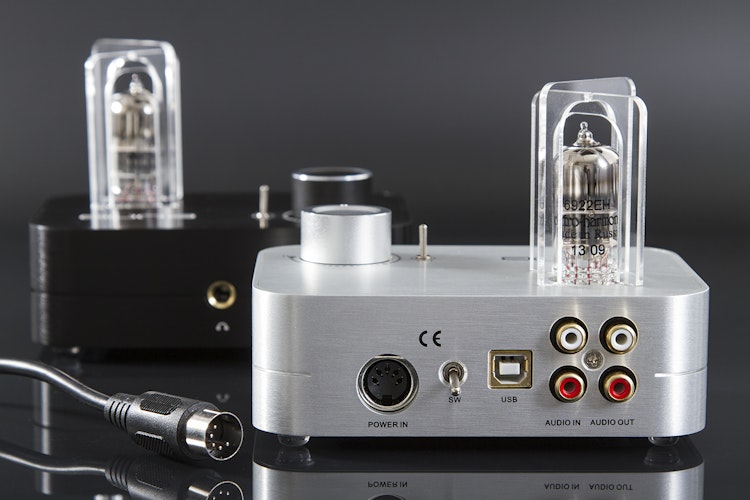 What Makes an Asynchronous DAC Better?

If you like this section, post a comment to let us know! We can provide more supplementary information like this but it's only worth the time if you're having a better experience.

Sound is a continuous wave by default. When sound is digitized, that wave is broken down into a collection of samples and high quality recordings have more samples than low quality recordings.

Synchronous DACs (most DACs) accept and process these samples at whatever rate your computer sends them down the USB cable (meaning the DAC is in sync with your computer). This usually works well but when your computer is sending samples inconsistently, synchronous DACs will process the inconsistent data and produce inconsistent (distorted) sound.

The level of distortion varies depending on your computer's starting hardware. Imagine it like this; you're watching a movie but every couple minutes they show you the same frame twice, or they show you a frame from 5 seconds ago, or a frame from 5 seconds ahead. It's not going to ruin the movie, but it'd be noticeably better if they showed you all the frames in the correct order.

Asynchronous DACs are able to show you all the frames in the correct order because instead of taking whatever data your computer sends through, they have hardware (called a clock) to control the flow of data themselves. Assuming the DAC's manufacturer chooses and powers the clock correctly, all your music will take on a greater degree of accuracy.

If you liked this section, post a comment to let us know! We can provide more supplementary information like this but it's only worth the time if you're having a better experience.
This all-in-one audio solution is compact and elegant with solid aluminum housing and a minimal size. The amplifier was designed to drive high impedance headphones all the way up to 600 ohms without any clipping or distortion. That kind of power to price ratio means you'll be able to rock some of the most power hungry headphones and still make rent this month.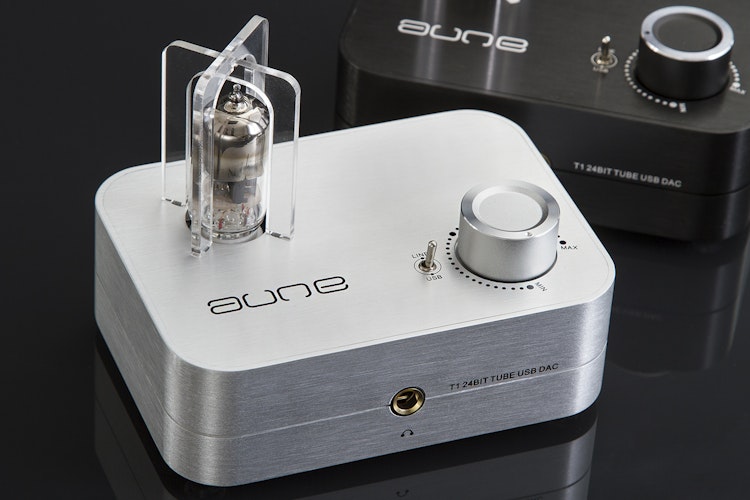 The Aune T1 also features audio-in and audio-out functions through the RCA ports. This lets you use the T1 as a dedicated DAC (with active speakers like the Audioengine A5+) or a dedicated amplifier (with a different DAC like the Matrix M-Stage DAC).
Your T1 uses the extremely ubiquitous 6922 tube, so it's easy to customize your sound through tube rolling. Want more kick in your bass? Nab a NOS Amperex 6922 from the 60's. Want more attack on the high end? Grab a Gold Pin Tesla 6922. As the Aune T1 MK2 uses only one tube, you don't have to fool with matched pairs and the possibilities are endless.
To get the most out of your Aune T1, you have the option to add a Gold Lion Custom Tube to your order. Bringing you a dead silent output at low volumes and enriching your sound when cranked up, the Gold Lion hits the full range with smooth tones and great gain.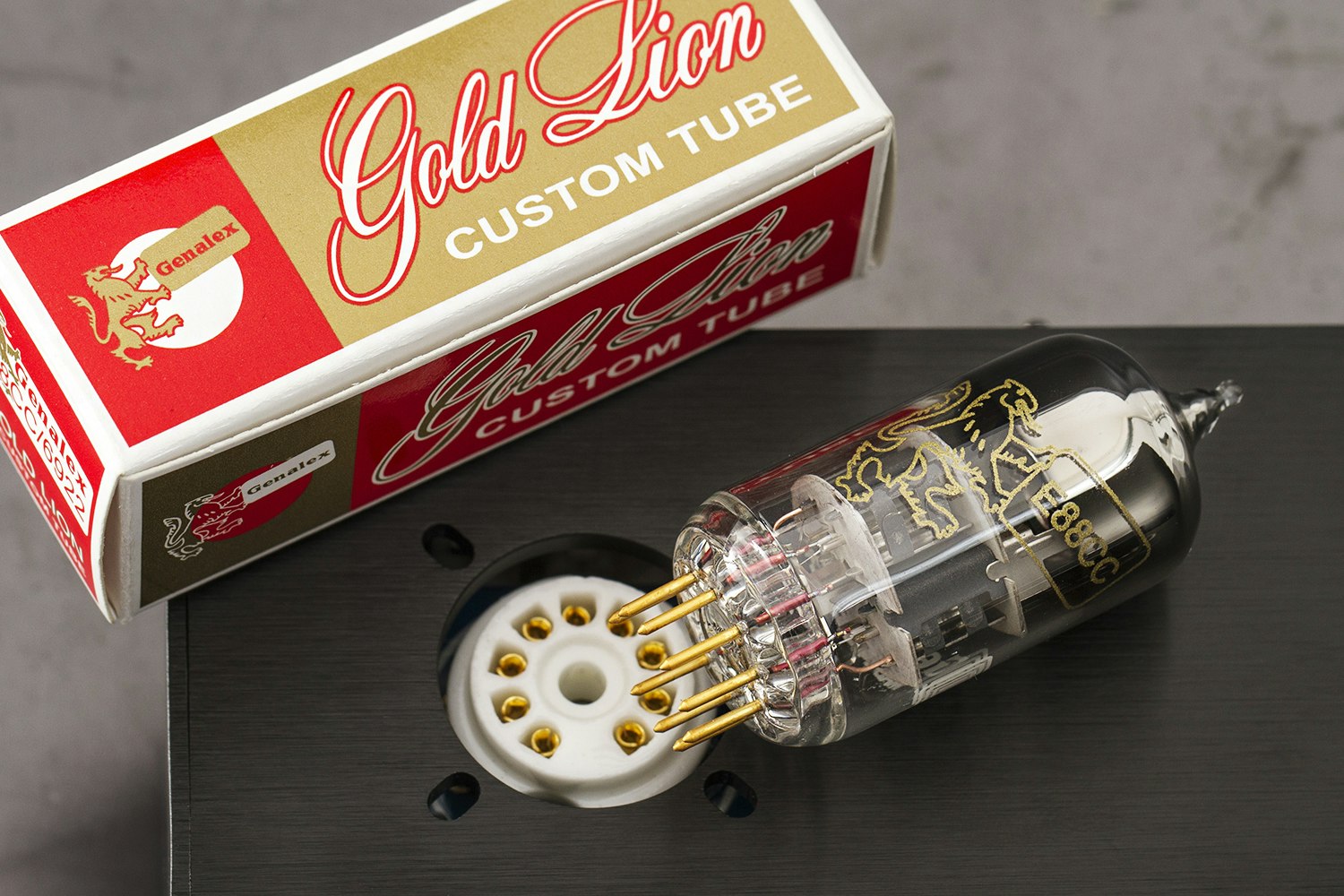 Aune
Frequency response: 20 Hz - 20kHz
Signal to noise Ratio: >=120db
Line out: 2 Vrms
Suitable headphone impedance: 30 - 600 Ohms
Headphone amp output: 32 Ohms - 1000 mW, 120 Ohms - 400 mW, 300 Ohms - 150 mW
Line out impedance: 100 Ohms
Headphone amp impedance: 10 Ohms
USB decoding support: up to 24 bit / 96 kHz
Inputs: analog RCA jack and USB jack
Outputs: analog RCA Jack and 1/4 in (6.5 mm) jack
1-year warranty
Acrylic tube cage
Power adapter
PC USB A-B cable
1/4 in (6.3 mm) to 1/8 in (3.5 mm) stereo F adapter
User manual