Suggested by Mark in the poll: Gamescience Dice Sets
GameScience dice are precision crafted to provide the truest roll action of any dice available. How is that possible? Having not been tumbled or sanded, these sharp-edged dice will roll with greater randomness and provide a more equal spread in the results.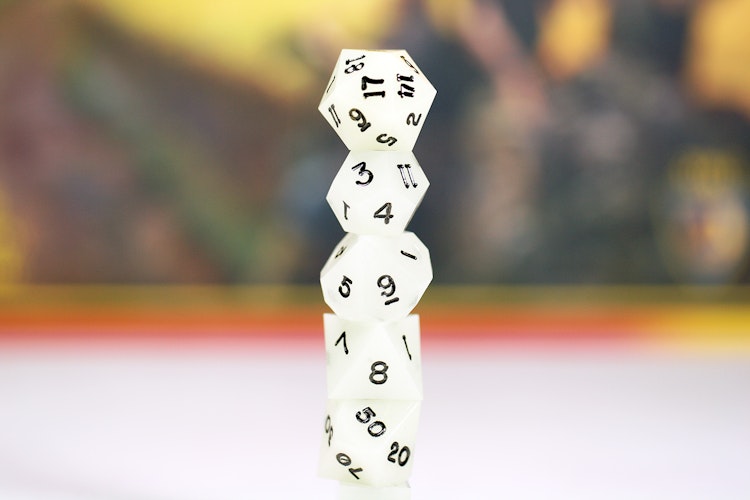 Each set comes with 7 polyhedral dice covering all the standards: d4, d6, d8, d10, d12, d20, and a d5 (a double digit d10 for the 10s position). Roll the dice and give this 7-piece set a try. You'll be glad you did.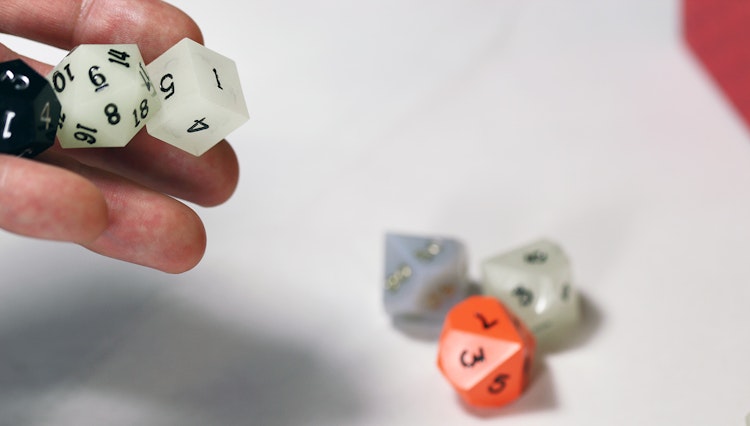 Due to the way these dice are made, there's a mold contact point in each dice that'll be slightly rough or disfigured, here are some pictures to make sure you're aware before making the purchase.
Domestic and international orders will be fulfilled by the vendor.
Estimated time until products leave the fulfillment center: 5 business days.
Why can't I see the price?
Massdrop
helps you
buy as a group
to get the best prices on the things you want.
As a result, products we sell have a substantial discount which we are forbidden from displaying publicly. Keeping our site private allows us to negotiate more effectively with vendors on your behalf.