Hand Sewn, Cut, and Finished
Steven Enns takes pride in his craftsmanship as a leather goods maker. The Simple Wallet by Hand and Sew is proudly made entirely by Steven Enns, all by hand. There are no machines at any point in the process. Everything is hand cut, hand sewn, and hand finished. Here is a great video of his craft:
The wallet can easy hold 3-4 cards, and can stretch to fit even more in the front pocket alone. Cash and larger cards can easily fit in the back. This product uses vegetable tanned leather, a natural tanning process involving natural materials to imbue the leather with a soft yet firm feel. Vegetable tanned leather has the amazing quality where it will take in colors, feeling, scratches, and shine to become an extremely personal product with a lot of character. This wallet will become uniquely yours after a very short amount of time.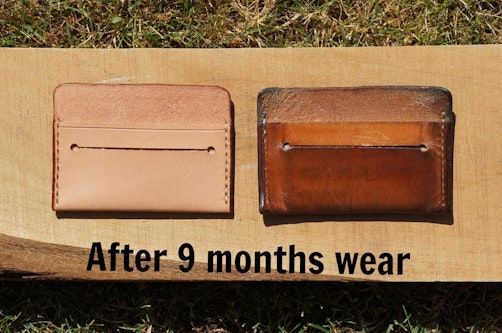 When your wallet first arrives, it might be a bit stiff. But don't worry! Like a pair of unwashed denim, the simple wallet will soon contour to your pocket, and become much softer. So join this drop and celebrate Steven's craftsmanship. Each wallet is handmade and will be shipped in batches of 20. The first 20 people to commit will receive their wallets within the first 10 days, the next 20 the following week and so on.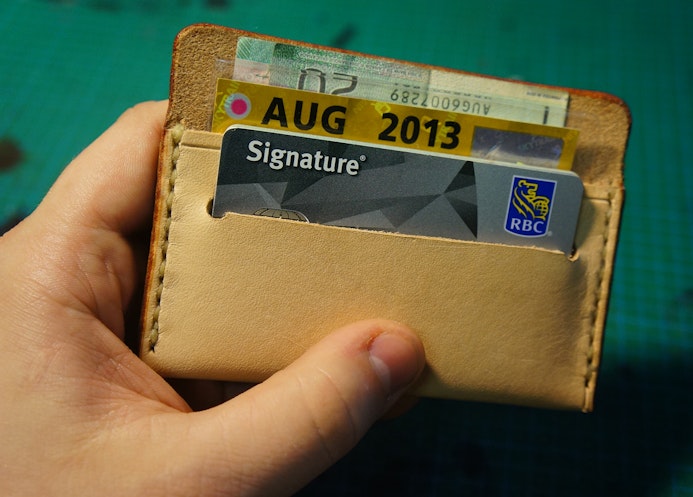 Why can't I see the price?
Massdrop
helps you
buy as a group
to get the best prices on the things you want.
As a result, products we sell have a substantial discount which we are forbidden from displaying publicly. Keeping our site private allows us to negotiate more effectively with vendors on your behalf.