This Is Ground is handmade leather goods that started as creative solutions to everyday problems. This is Ground is offering the Leatherback Writer-X so you can cover your pocket sized (9x14cm) Moleskine while carrying your iPhone and favorite writing utensil on the go. The Leatherback Writer-X comes in four leather colors, Baseball Glove, Black, Grey and Tan.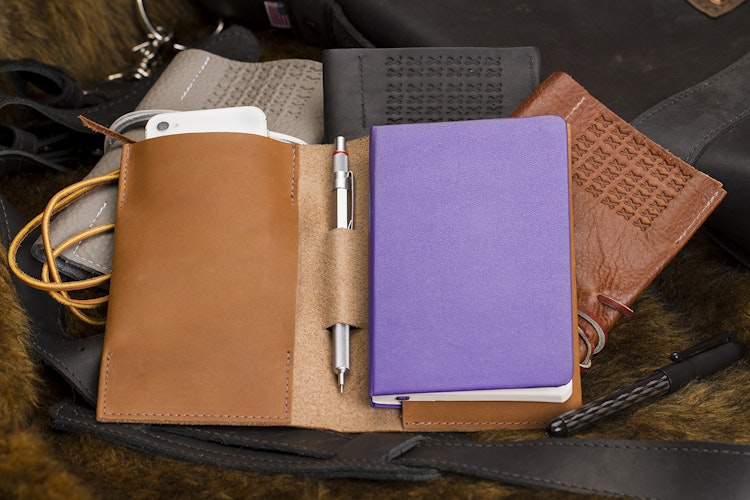 This Is Ground designs are 100% designed and handmade in Los Angeles, California and have gained attention because of their simple design and utility. The Leatherback Writer-X is no different because the cover is hand stitched with a simple leather strap to hold the contents tightly together.
Can hold the 3.5x5.5in (9x14cm) Moleskine
Leather Strap closure
Genuine full grain leather
Comes in Baseball Glove, Black, Grey, and Tan
Domestic and international orders will be shipped by Massdrop.
Estimated time until product ships: 10 business days after the drop end date. p>
Why can't I see the price?
Massdrop
helps you
buy as a group
to get the best prices on the things you want.
As a result, products we sell have a substantial discount which we are forbidden from displaying publicly. Keeping our site private allows us to negotiate more effectively with vendors on your behalf.