Moleskine is an Italian stationary company that produces notebooks with legendary quality and functionality. This 5" x 8.25" notebook is designed for serious use. It opens flat due to the sewn binding, has a durable elastic closure for protection and a fabric bookmark to help bring you back into the action. Inside, the acid free paper will last for years of use. Lined or blank it's completely up to you. Finally, a small pocket in the back provides room to store business cards and other loose items.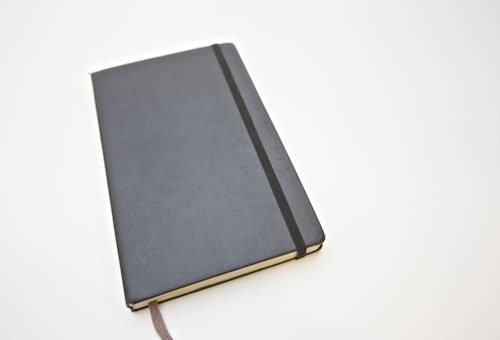 Moleskine is the successor to a French family-run bookbinder artisan that supplied Parisian stationary shops frequented by artists such as Van Gogh, Picasso, and Hemingway. This original black notebook held the features praised by Moleskine fans - unique rounded corners, elastic closure, and an expandable inner pocket.
In 1986, this notebook disappeared as the family operation in Tours, France closed down forever. This left an impression on writer Bruce Chatwin, who immortalized the event in his widely acclaimed book, The Songlines (1986). In it, he describes a Parisian shopkeeper who exclaims "Le vrai moleskine n'est plus" ("The real moleskine are no more") upon hearing of the notebook's discontinuation. The nickname, "moleskine", is carried on by the Milanese publisher who now produces the book today.
Be a part of its artistic history.
Why can't I see the price?
Massdrop
helps you
buy as a group
to get the best prices on the things you want.
As a result, products we sell have a substantial discount which we are forbidden from displaying publicly. Keeping our site private allows us to negotiate more effectively with vendors on your behalf.